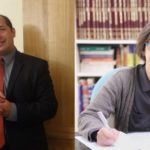 On the morning of January 14, 2015, American Rabbi Tom Cohen and French Rabbi Pauline Bebe, a unique couple in Judaism in France and worldwide, awoke to news that soldiers had arrived outside their respective synagogues in Paris.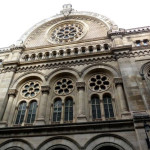 The Paris office of the Jewish Agency for Israel, the organization mandated by the State of Israel to facilitate and encourage immigration from around the world, announced today that 7,900 French Jews immigrated to Israel in 2015. That represent a 10% increase over the record 2014 figure.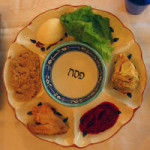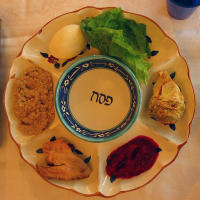 Max Kutner had just moved to Paris from New York and was looking for a Passover seder to attend. He found one just off the Champs-Elysées, but among the mixed ritual of French, English and Hebrew something was amiss, beginning with the 11th plague.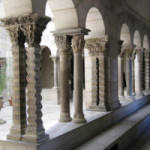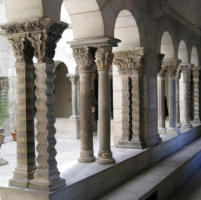 In this cross-Atlantic travel article Elizabeth Esris examines the beauty and the history of the village of Saint-Guilhem-le-Désert in southwest France and then returns home to discover some of its missing elements at The Cloisters in New York.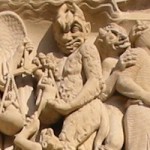 OMG! They were right all along! There is no such thing as global warming. It's a lie, an invention of socialists looking for an...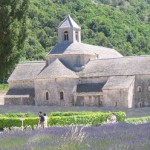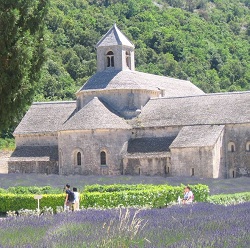 In Provence, contributor Elizabeth Esris breaks through the picture-post card view of lavender and old stones and allows her imagination to take over while visiting the Abbey of Senanque in the region's Vaucluse area.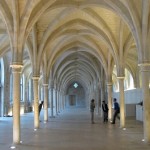 Paris beyond French culture: a look at the Irish, British, Swedish, Russian and Polish cultural centers and other national and religious centers throughout the capital.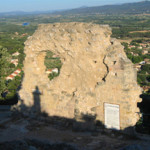 By Elizabeth Esris. While planning a trip to Provence a few years back my friend Sergio Cervetti urged me to seek out Mérindol, a town in the southern Luberon. He said it was a relatively obscure destination, but one that would connect me to his deepest roots in France.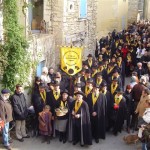 About a month ago I opened the e-newsletter that I receive monthly from the Vaucluse Tourist Board in Provence and saw that they were...