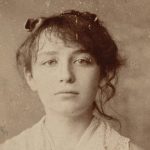 The Camille Claudel Museum in Nogent sur Seine, 65 miles southeast of Paris, not only brings the sculptor out of the shadows of her Auguste Rodin, it also shines light on Claudel's work as a talented and innovative sculptor in her own right. An interview of Camille Claudel's great-niece, Reine-Marie Paris, by Janet Hulstrand.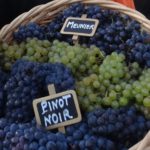 An introduction to Marne Valley champagne, from the western portion of the winegrowing region, where 70% of the vineyards are planted with pinot meunier, the Rodney Dangerfield of champagne grapes. An encounter with grower-producers who give the grape the respect it deserves. And good reasons to attend the annual October champagne festival in Chateau-Thierry.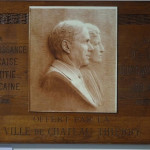 In the aftermath of the Great War of 1914-1918, American philanthropy and charitableness made its mark in Europe with initiatives to assist in the social, economic and structural reconstruction of devastated regions of northern and northeastern France. Château-Thierry, 55 miles east of Paris along the Marne River, benefited from the dedication of Reverend Julian Wadsworth and his wife, who created the House of French-American Friendship.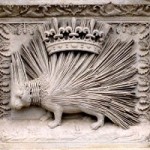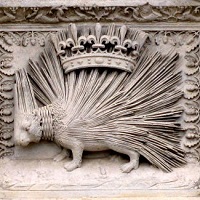 To Blois or not to Blois, that is the question that travelers ask when planning their itinerary of Loire Valley chateaux. Though not as photogenic as some the other stars of the valley, Blois, easily accessible from Paris, is in many ways the key to understanding royal history and architecture all along the Loire. This illustrated article examines the men and women who made Blois, followed by information about hotels, B&Bs and restaurants in Blois and in the surrounding area.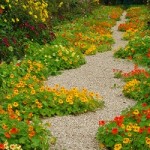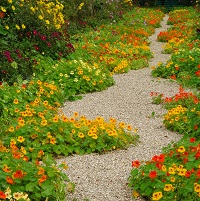 How and why to combine a visit to Monet's House and Gardens at Giverny with a visit to the chateau of La Roche Guyon, whether on a daytrip from Paris or a longer excursion to Normandy.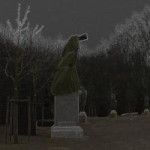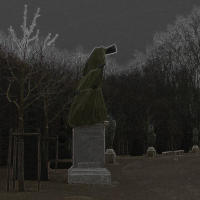 As head gardener of Versailles Alain Baraton is responsible for restoring and maintaining the majesty of the backyard of kings, but he appears to relish in declaring that "Versailles was a great shop of horrors." In the book "Vice et Versailles" Baraton leads readers into the dark side of the great palace.
A daytrip or overnight from Paris into the Chevreuse Valley, including Chevreuse, the Chateau de Breteuil, the Chateau de Dampierre, the Hotel/Abbey of Vaux de Cernay, Rambouillet, and the Forest of Rambouillet.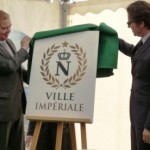 The European Federation of Napoleonic Cities, created by Charles Napoleon, launches the trademark and logo "Ville Impériale" (Imperial City) in the town of Rueil-Malmaison, home to Josephine's Chateau de Malmaison.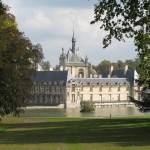 Photolog of a daytrip to the Chateau de Chantilly, 25 minutes north of Paris by train, at the entrance to the Picardy region. It includes the Conde Museum of Henri d'Orleans (Duc d'Aumale), palatial stables, gardens (including by Le Notre) and park.