janet hulstrand

-

search results

If you're not happy with the results, please do another search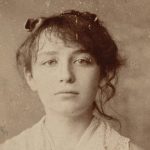 The Camille Claudel Museum in Nogent sur Seine, 65 miles southeast of Paris, not only brings the sculptor out of the shadows of her Auguste Rodin, it also shines light on Claudel's work as a talented and innovative sculptor in her own right. An interview of Camille Claudel's great-niece, Reine-Marie Paris, by Janet Hulstrand.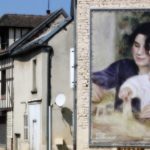 As the village of Essoyes in southern Champagne prepares to open Renoir's home to the public and the surrounding department of Aube celebrates this as the Year of Renoir, Janet Hulstrand, a part-time American resident of Essoyes, examines the life of Aline Charigot Renoir, wife of the artist and mother of three artists.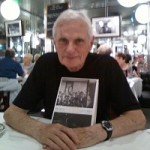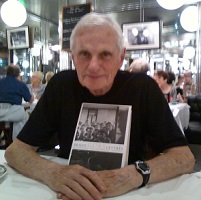 Janet Hulstrand tells about her encounter with Holocaust survivor Paul Niedermann and interviews him about his life, his work and his childhood.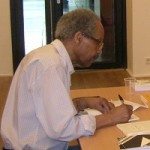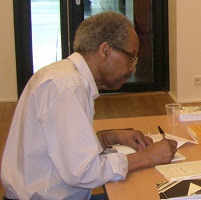 In honor of the American poet James A. Emanuel, a longtime resident of Paris, who passed away at the age of 92 on Sept. 28, 2013, Janet Hulstrand shares her memories of her first encounter with the man and his work and of his guest appearances from 2000 to 2013 in her summer class "Paris: A Literary Adventure." This article is accompanied by 3 videos of James Emanuel reading his work during his classroom appearance in July 2011.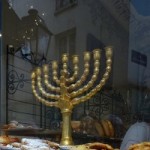 March 2014 – Bonjour, shalom and hello. Last November I was designing an issue of France Revisited by gathering together an assortment articles and stories...
The editor's winter Jan.-Feb. 2014 East Coast U.S. lecture tour including talks on war touring, wine touring and "patrimoine" in France.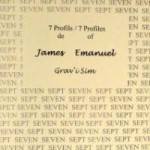 Asked what he most appreciated about living in France, James Emanuel replied "France has been silent when I had no questions; and it has been wise and ultimately generous, even poetic, when I needed counsel to walk on, or surf to carry me toward some shore."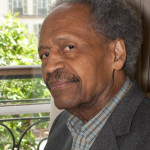 James A. Emanuel passed away on September 28, 2013, at the age of 92. His ashes are in the columbarim at Pere Lachaise Cemetery...