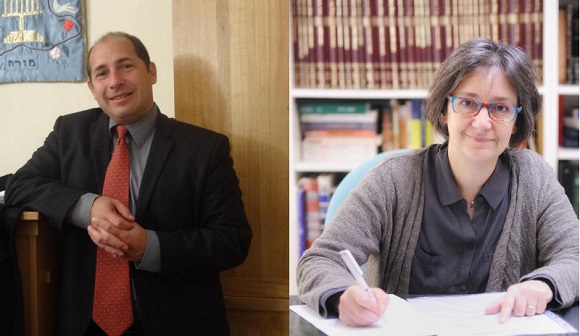 The soldiers arrived without warning outside American Rabbi Tom Cohen's synagogue Kehilat Gesher in Paris's 17th arrondissement early in the morning of January 14, 2015.
It was the synagogue's cleaning woman, a Muslim of Moroccan origin, who called the rabbi in a panic to tell him that eight soldiers, heavily armed and carrying duffel bags, had arrived with orders to protect the synagogue. And they were hungry, having been shipped out from their base southwest France without provisions.
The previous day, in response to the terror attacks of January 7 and 9, Prime Minister Manuel Valls had made a stirring speech to the National Assembly in which he reaffirmed an earlier declaration that "without the Jews of France, France would no longer be France."
Kehilat Gesher, a small bilingual (French-English) synagogue of 160 families, was now one of the sites where a total of more than 10,000 soldiers would be affected to "ensure the permanent protection of sensitive points and of public spaces, with priority given to Jewish schools, synagogues and mosques," as the prime minister declared the night before.
Cohen, the founding rabbi of Kehilat Gesher, quickly left his home in the Marais to meet the men.
Meanwhile, Rabbi Pauline Bebe, Cohen's wife, who is French, discovered that a squad had also been sent to protect the Centre Mayaan, the community center and synagogue of the Communauté Juive Libérale d'Ile de France located in the 11th arrondissement.
Rabbis Cohen and Bebe form a unique couple in Judaism in France and worldwide. They are both ordained in the Jewish movement called "Libérale" in French which corresponds to the Reform movement in the UK and the US, though for some Americans its approach might appear to be midway between Reform and Conservative. The Reform movement upholds the equality of men and women in religious practice and leadership. Reform Jews represent about 5% of the France's Jewish population, which is estimated at 500-600,000. Most Jews in France are not affiliated with any synagogue, while the majority of those who are belong to Orthodox synagogues. The third major current of Judaism in France is the Conservative or Massorti movement.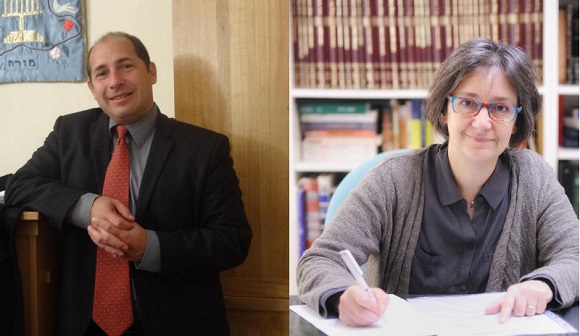 The synagogue and the soldiers
For three months after they first arrived, squads of eight lived at Kehilat Gescher 24/7, in rotation, as at other sensitive sites. "Everyone, even a little hole in the wall synagogue like ours, had eight," said Cohen.
After a time their presence became the new normal, but the initial weeks provided a learning experience for the rabbi, the members of the synagogue and the soldiers. The first three weeks Kahilat Gesher hosted and was guarded by a platoon from the Montauban-Toulouse area. That's the area from which three soldiers were killed in the terrorist attacks of March 2012 that also included the murder of a teacher and three children at a Jewish school in Toulouse.
"This group knew that the first people that Muslim extremists were killing [in France] were soldiers," said Cohen, "so they knew they were in the line of fire. And they were trying to figure out 'What's the connection between Jews and soldiers?'"
What is the connection?
"The soldiers and the government represent the authority… and the Jews… are the easiest way to get a lot of bang for your buck. That's the short answer, while there are a lot of ands, ifs and buts that I could add to that."
(The initial interview with Rabbi Cohen for this article was conducted one week prior to the attacks of November 13, 2015 that killed 130 people in Paris.)
Though Cohen wasn't aware of any soldiers assigned to Kehilat Gesher being of Jewish faith, the soldiers sometimes did take special part in the Saturday morning service.
"I did things during that time that I, as a foreigner, could get away with but that other rabbis, including my wife, would not even think of or do because they grew up in this culture… Every Saturday morning we have at the end of the Torah reading of our service a prayer for France, as synagogues everywhere around the world have a prayer for the government. So Saturday mornings I would ask the soldiers [who were off duty inside] if one of them wouldn't mind reading the prayer for France. Having a guy come here in full metal jacket reading [this prayer], for the community, especially at that time period when everyone was shaken, was very moving, and extremely moving for the soldiers as well.… They would sometimes tremble when reading it."
Some, he adds, would also sit in on one of the various classes given in French at Kehilat Gesher, discussions about the Torah, the Talmud or questions of Jewish life and ethics.
That, he said, is "at least one thing that can be pulled out of the dark days of January. Generally those who join the army tend to be more patriotic, nationalistic than most other citizens. Therefore politically the more nationalistic parties reach out to them and they're more attracted to those parties. So to have almost 10% of the French army living in close quarters, mainly with the Jewish community, for three months… I hope that somewhere along the line those seeds will bear fruit… Everyone, in all of the communities, treated them like their own kids…"
Every Saturday afternoon 20 sushi meals were anonymously ordered for the soldiers at Kahilat Gesher. Congregants were ordering pizzas for them. A woman from the neighborhood who wasn't a member of the synagogue knocked on the door one day and offered them a large pot of couscous, saying it was kosher.
After three month the rhythm changed and the army stood guard only whenever activities taking place. Cohen assumed that that, too, would slow down or stop as the year went on, but the rhythm continued.
"The government is in for the long-haul," he said, "which is a good thing, I guess… That's one thing I always point out to [those] who say 'This is 1933 [in France], the brown shirts and Kristalnacht are around the corner.' There are two major differences: one of them is that there is [the existence of] Israel, the other is that it's the government that's been taking the lead to try to protect us."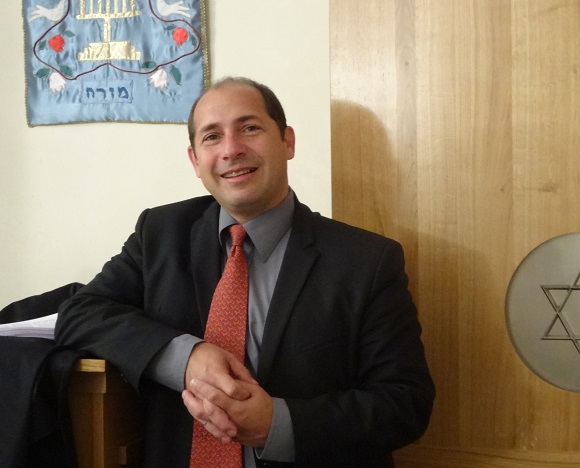 Making Aliyah: Moving to Israel
The Jewish Agency for Israel, an Israeli organization operating internationally to assist those interested in moving to Israel and "to rescue Jews from countries where they are at risk," reported for 2014 "a dramatic increase in Aliyah [the Hebrew term for immigration to Israel] from France. That year saw the arrival in Israel of 7,000 new immigrants from France, more than double the 3,400 who arrived in 2013 and triple the 1,900 who came in 2012." That made 2014 the first year in which more immigrants came from France than from any other country. France has the largest Jewish population in Europe and the third-largest in the world after Israel and the United States.
Within days of the January attacks Natan Sharansky, head of the Jewish Agency, estimated that 15,000 French Jews could immigrate to Israel in 2015. In fact, about 7800 French Jews made Aliyah that year, according to the Jewish Agency. [Post-note: In Jan. 2017 the Jewish Agency announced that under 5000 French Jews immigrated to Israel in 2016.]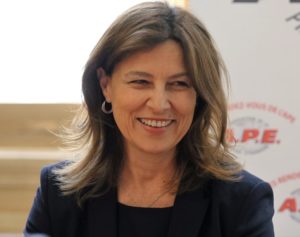 In early 2015, in the wake of anti-Semitic acts in Paris and then in Copenhagen, Israeli Prime Minister Benyamin Natanyahu's call on Jews to leave France and Europe overall was widely condemned in Europe as unhelpful, even insulting. Asked a year later (May 2016) to describe Israel's policy toward immigration from France, Israeli Ambassador Aliza Bin-Noun said that the official Israeli position was that immigration to Israel was a personal matter and that Israel would do all that it could to help those who want to establish themselves in Israel to do so. The ambassador qualified that by quoting her father: "When he heard that there was an anti-Semitic event anywhere in the world he always told me, 'I think they deserve it because now we have a Jewish country… so if something happens to Jews in the world it's their responsibility… Now we have a Jewish country, a country that can protect all of the Jews in the world.'"
Said Cohen: "Somebody who wants to move to Israel because they have a project and for a fuller Jewish life, I think, especially as a rabbi, that's great, I want to help you out. Someone who's running away because 10% of the population of France is Muslim and you're scared is something else… It [fear] is one those things that doesn't become the primary reason but it's an additional reason for someone to leave."
[Estimates of the number of people of Muslim faith or heritage in France vary from about 6 to 10% of an overall population of 66 million.]
Cohen cautions that what the numbers of those moving to Israel do not indicate is the return rate, particularly for those who leave over the age of 40, when "integration is much more difficult than when you go right after your studies."
Furthermore, he said, "It's very hard to discern how many people are actually leaving because of their fear of anti-Semitism [and] how many of them—especially if you're younger and you have a degree and you haven't been able to get a job for a long time in France…—are leaving for economic reasons. Those who have some connection to go to the United States—that's the golden ring. But for French who do not have the American connection, if you're Jewish, Israel is the easy place to go. Otherwise the other ambitious entrepreneurs of that age who are not Jewish and are not going to think of going to Israel tend to go to London, which is now the seventh largest 'French' city."
"Economic Aliyah [from France] is very important, much more important, I think, than the anti-Semitic Aliyah," he said. "And on top of it there's the third element which is financial Aliyah. In the past several years… there is a huge financial drain going on in France. The highly wealthy [have moved to] London, Brussels, Luxembourg. They take the train in to work here, but they've established tax residencies in other countries. You have a large group of Jews doing that as well. [There are] many [Jewish] French businessmen who moved their families to Israel but come to France to work during the week. They've established their tax residence there but they live out their financial life here."
In his own synagogue, he said, "I have a handful leave each year and they tend to be all in their mid to late 20s. The families that I'm aware of leaving had left over the past year or two [before the January attacks] for financial reasons." He said that he hasn't had any Anglo-Saxon families leave France to return home out of fear, but rather because the time of their mission in Paris was up.
Could it be that Reform Jews feel less threatened than Orthodox Jews, among which the men wear skullcaps and the children may attend Jewish schools?
"You can't deny that there's anti-Semitism that's within certain aspects of society here."
Have you seen any change in that in the more than 20 years that you've been in Paris?
"What has changed for me is that starting around 2000, 2001, for the first time the people in polite society who would not have said something [anti-Semitic], though they may have always thought it, they no longer felt the societal pressure to be quiet. So there's then a loosening of tongues which then creates an atmosphere that permits things. They've given themselves permission to say things that they wouldn't have said beforehand. But I don't think the actual number of anti-Semites has necessarily changed, certainly within what are called the French 'de souche' [old stock French]… In a way you can say that the French are far less anti-Semitic than they've ever been. But within a subgroup, specifically with an Islamic subgroup of radical Islam, it's off the charts."
According to the American Jewish Committee, a global Jewish advocacy group that occasionally reports on public opinion surveys with regards to anti-Semitism, "Three distinct groups in France are noticeably more anti-Jewish than the overall population… The groups are supporters of the National Front party (extreme right), to a lesser extent supporters of the Left Front coalition (extreme left), and members of the Muslim community." Surveys conducted by the New York-based Anti-Defamation League regarding anti-Semitism in Europe found "a dramatic decrease" in anti-Semitic attitudes in France between the fall of 2014 and the spring of 2015, with 77 of those polled agreeing that "violence against Jews in this country affects everyone and is an attack on our way of life." It concluded that "concern about violence against Jews increased by 20 percent in France, 31 percent in Belgium, and 33 percent in Germany." While the ADL's "anti-Semitism" index revealed scores that were "extremely high for Muslims," the lowest level was recorded in France, at 49% compared to 17% percent in the population overall. The United Kingdom, for example, Muslims scored at 54% on the index compared to 17% in the overall British population.
The first few Sabbaths after the attacks of January an imam friend of the Rabbi Cohen came to every service to show his support. "He asked me if he could come and I said 'Of course.' I do a lot of interfaith dialogue. However, one of the things that I as well as other leaders who are involved in any sort of outreach, we're very wary of creating problems for our interlocutor" due to a backlash in their own religious communities. In order to support the more moderate voices among Muslim leaders, he said, the Catholic Church has been helpful because "it's less of a sin to have a dialogue with Catholics." Catholics can then initiate interfaith dialogues with imams and "once that starts happening you can bring in the back door and start bringing in some rabbis."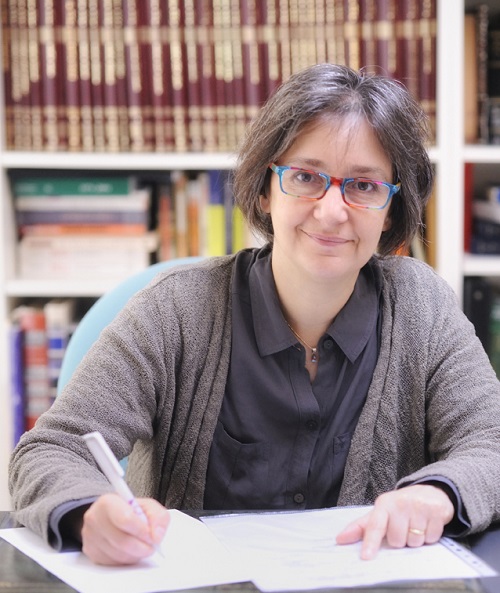 Paris's bilingual synagogue
Tom Cohen and Pauline Bebe met when they were students in Israel in the late 1980s. Originally from Oak Grove, Oregon, near Portland, Cohen attended the University of Judaism in Los Angeles, the West Coast affiliate of the Jewish Theological Seminary (Conservative) in New York. He then completed his seminary studies in New York while Bebe complete hers at Leo Baeck College in London. In 1990 Bebe became the first woman from continental Europe to be ordained as a rabbi since Regina Jonas was ordained in Germany in 1938. (Jonas was later assassinated at Auschwitz.) Women were ordained in the United Kingdom as early as 1975 at Leo Baeck College. Today she is the doyenne of the three female rabbis of France.
For several years Cohen and Bebe racked up high cross-Atlantic telephone bills, the both moved to Paris, to marry and to work.
In the fall of 1992 Rabbi Cohen was appointed at the synagogue on Rue Copernic (Union Libérale Israélite de France, 16th arrondissement of Paris), Paris's oldest Reform synagogue, to second Rabbi Michael Williams, a Brit. (That synagogue was already officiated by Williams in 1980 when it was the site of a terrorist attack, the first such attack against Jews in France since WWII.)
In 1993 Cohen was approached by "four or five" bilingual (English-French) Jewish families in the western suburbs of Paris to assist them in teaching and understanding Jewish life. He described the families as comprised of Jewish women from New York married Frenchmen—"half Sephardic Jewish guys who threw the tefillin off of the boat as they entered Marseille to be more French than the French and the other half fallen Catholics." In particular the women wanted to know how and what to transmit to their children in terms of a Jewish education. "They came up with the idea of starting a light Friday-night service in Saint-Germain-en-Laye, and their friends then heard about it in Paris and also wanted to join."
As the number of participants grew Cohen developed the structure of a formal synagogue by founding Kehilat Gesher. For a while services were held alternately in Saint-Germain-en-Laye and Paris, but Rabbi Cohen soon realized that all of the growth was in Paris.
Kehilat Gesher holds services in French and English along with Hebrew prayer. Cohen himself is bilingual, as are many of the congregants. For Torah study, parents can have their children educated in either English or French.
Warm, voluble and good-humored, Cohen has developed Kehilat Gesher into a religious center that is a reflection of his own personality and of the diverse backgrounds of its members. Sixty percent of the families at Kehilat Gesher are French, while 40% are mixed French-English-speaking natives or fully English-speaking native families. The congregation brings together Ashkenazic and Sephardic cultures. Most of the native English-speakers are American, while "a handful" are British and there are also other foreign nations (Dutch, Swedish, etc.). Of the English-speakers, "the Brits tend to be the more involved," said Rabbi Cohen. "All of them have them have taken on some kind of responsibility to make the community function, not just in a user mode but also in a provider mode." The synagogue currently has 160 member families, a "family" meaning an individual, a couple or a family with children for membership purposes.
For the past decade Kehilat Gesher has been renting space in the 17th arrondissement, near the Courcelles metro station, and has recently been looking to expand to a more permanent setting. "We're looking to have a place of about 500m2 [5400 sq. ft] and we want to stay in the 17th because this is our historic home."
They now have 125m2 [1350 sq. ft.] for a variety of activities, including a 40m2 multipurpose rooms where religious services are held. To accommodate services for a "lifecyle event" such as a bar- or bat-mitzvah, Kehilat Gesher must to rent an alternate space.
"We've reached saturation point," said Cohen. "A lot of the French families who come to see the place love the community but can't join because it seems like a fly-by-night operation in a storefront. I was never a brick person, I was person oriented, but I realize that bricks have their place."
Rabbi Cohen is hoping to find a place soon and then to begin fundraising. The synagogue survives by membership and donations. Kehilat Gesher USA is a U.S.-based non-profit organization through which Americans can give to the synagogue. Kehilat Gesher also participates with Rabbi Bebe's synagogue in the Fondation Maayan, which enables tax deductions for donations.
Centre Maayan
While Rabbi Cohen was developing Kehilat Gesher in the mid-90s, Rabbi Bebe was created her own synagogue, the Communauté juive libérale (CJL) Ile de France, which she founded in 1995. Formerly housed in a space near Place de Cliché similar to Kehilat Gesher's today, the CJL now occupies a large space in the 11th arrondissement that Bebe dubbed the Centre Maayan (Maayan means source of water in Hebrew). With the move membership quickly grew from 170 families to 400 families, an evolution that Cohen hopes to emulate when Kehilat Gesher moves to a large space. Bebe is fluent is English, as Cohen is in French, and while some native English-speakers and bilingual families do attend CJL—and visitors are welcome—the services and instruction are in French, with French and Hebrew prayer.
Bebe's synagogue is a luminous space with light beige wood seating in a semi-circle around the bema, as the raised podium on which the rabbi stands is called. A tree bearing colorful leaves decorates the ark, the ornamental closet where the torahs are kept. A playful chandelier of dancing metal and colored glass lightens the area around it. Bebe stands at a podium on which a fabric is embroidered with curving stems in flower.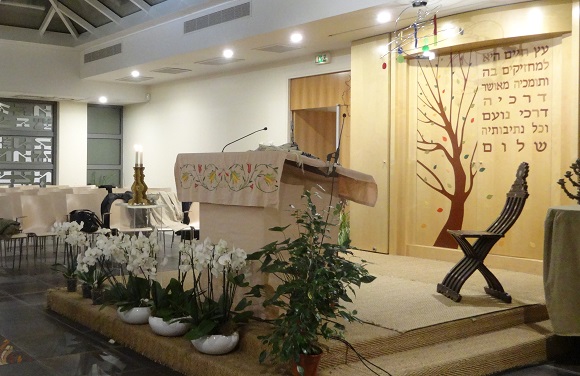 On the Friday after the November 13, 2015 terrorist attacks that killed 130 people and wounded many others, about an equal number of congregants were in attendance, filling about half the room. About one quarter of the women and girls wear skullcaps; nearly all of the men do.
A piano by the podium, played by an elderly congregant, accompanies the chanting during the service. There is warmth to the service but not exuberance. The banter between the congregants appears to be more restrained than that at Rabbi Cohen's synagogue across the city, the reflection of both cultural differences and the approaches of each rabbi.
The Centre Maayan is located near the offices of Charlie Hebdo that were attacked on January 7 and near the Bataclan concert hall attacked on Nov. 13. During the Charlie Hebdo attack a Muslim policeman named Ahmed Merabet was murdered on the sidewalk at the corner near the synagogue. In her sermon after the November attack, Bebe recalled Merabet's smile, familiar to her since would pass him frequently on her way to and from the synagogue. She reminded the congregation that one can no longer say that the targets are others. In their hatred of those who don't resemble them, the assassins see numbers, not people, she said. She called these acts attacks on humanity and concludes that in the simple act of having coffee on the café terrace, the cup itself could now be seen as a sign of humanity that the terrorists would deny.
Together, Cohen and Bebe, parents of four children ages 12 to 20, created a Jewish summer camp in 2014. In 2015 they very quickly attained their limit of 70 children, ages 8 to 16. In 2016 they expanded to allow in 102 children with a staff of about 30. Several dozen children had to be refused for lack of space.
While that increase undoubtedly reflects the quality of the offer, Cohen said that it is also shows that terrorism in France and anti-Semitic attacks in general have not dampened the desire for French Jews to live as Jews in France.
Given the immediate success of the summer camp, why didn't they bring their two fledgling communities together 20 years ago as they were both getting started?
There is some joining of forces between of the couples' synagogues with special events, concerts, teaching, but Cohen cites three reasons for never wanting to create a common synagogue: First, they didn't want the community to get in the way of their couple. Second, it's important that anyone who joins his wife's community has to know that their rabbi is a woman; otherwise, he said, there's the risk that some would see the male rabbi as a kind of superior by virtue of being male. Third, "my wife wouldn't like my services and I wouldn't like her services. We have different styles, but that's okay, we joke about it."
Madame Le Rabbin and Monsieur La Rabbine
In French un rabbin is rabbi and une rabbine is a rabbi's wife. So while Pauline Bebe is une rabbine by virtue of being Rabbi Cohen's wife, she also un rabbin in her own right. As France's first female rabbi she felt it her prerogative to decide how she should be addressed as a rabbi. Wishing to be addressed by the title rather than the person, she therefore elected to be called Madame le Rabbin.
Meanwhile, Tom Cohen, as the first husband of a female rabbi in France, felt it his prerogative ("me, who bastardizes the French language all the time") to decide what the term in French for that would be. "I decided on the same logic, so while in my synagogue I'm Monsieur le Rabbin, when I'm in her synagogue just as her husband I'm Monsieur la Rabbine. It's my little contribution to France."
Not so sure the Académie Française would agree.
* * *
Both Kehilat Gescher and Centre Maayan welcome visitors wishing to attend services. For security reasons, it's advisable to call or write first to let them know that you'd like to attend on a given day.
Kehilat Gesher
Rabbi Tom Cohen
7 Rue Léon Cogniet, 75017 Paris
Telephone: 09 53 18 90 86
Communauté juive libérale Ile de France at the Centre Maayan
Rabbi Pauline Bebe
10 Rue Moufle, 75011 Paris
Telephone: 01 55 28 83 84
© 2016, Gary Lee Kraut
An earlier, shorter version of this article appeared in The Connexion in January 2016.
Travel in the spirit of France Revisited with Jewish tours, culinary and wine tours, culture tours and unique sightseeing tours. See here for more information.