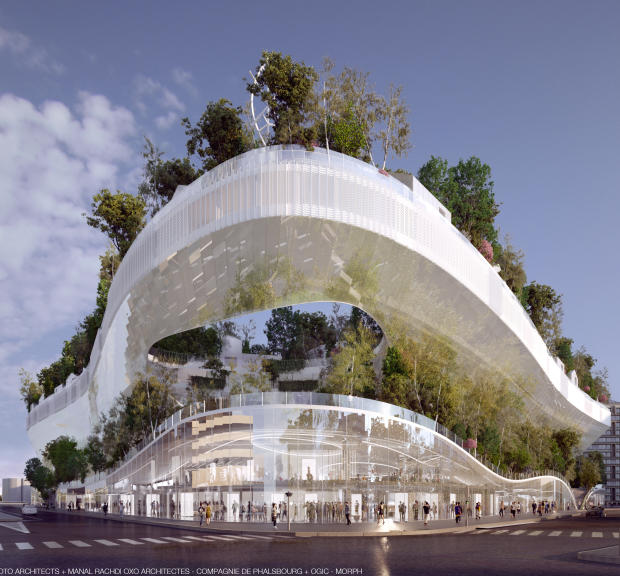 Paris has announced the winners of an international competition to revamp 23 undervalued sites in the capital along eco-friendly lines.
APUI (Appel à Projets Urbains et Innovants/Call for Innovative Urban Projects) was launched 15 month ago by Mayor Anne Hidalgo and drew 815 proposals from around the world.
"It was a crazy idea from the get-go," the mayor said in announcing the winners on February 3, "but Paris needs out-of-the-box ideas for the 21st century."
Most of the projects are far from the touristic center, taking advantage of abandoned buildings (like the 1930s Castagnary bathhouse in the 15th arrondissement) and oddly-shaped bits of undeveloped terrain. The initiative will create 1,341 new apartments (subsidized for 50% low and moderate income housing), co-working space, art forums, sport facilities and nearly 5½ acres of greenery, mostly planted on rooftops, terraces and facades.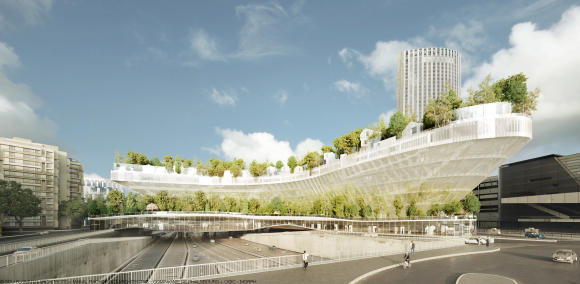 The most ambitious—and largest—undertaking is Mille Arbres, an ocean-liner-like apartment/ park/ office/ hotel complex that will perch atop the beltway in the 17th arrondissement. In this city-within-a-city designed by architects Sou Fujimoto and Manal Rachdi-Oxo, the residential section will incorporate millennial-style amenities such as communal terraces with BBQs, rentable party facilities, concierge service and guest rooms. A signature Philippe Starck food court spanning the highway will link it to both Paris and Neuilly. Budgeted at 550 million euros, the complex is scheduled for delivery in 2022.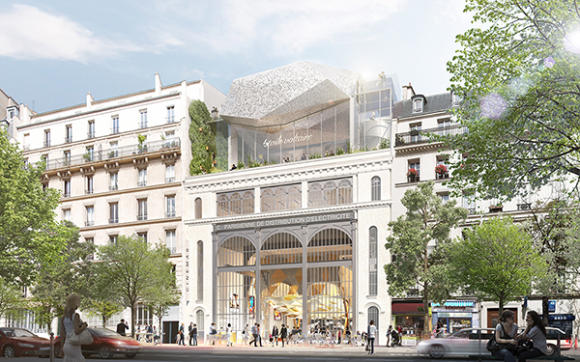 An early 20th-century electric sub-station in the Oberkampf district will morph into the Etoile Voltaire cinema/restaurant complex (scheduled to open in 2018) while a metal-frame 1950s garage in the Gambetta sector of the 20th arrondissement will cha-cha into the future as a choreographic center dubbed La Fabrique de la Danse (The Dance Factory).
One of several all-new buildings to be constructed with wooden facades, the Masséna Tower (on the site of a former rail station in the 13th arrondissement) will be devoted to alternative food and agriculture.
Through May 8, floorplans and scale models of the winning (and short-listed projects) are on view at the Pavillon de l'Arsenal, Paris's center for architecture and urban planning.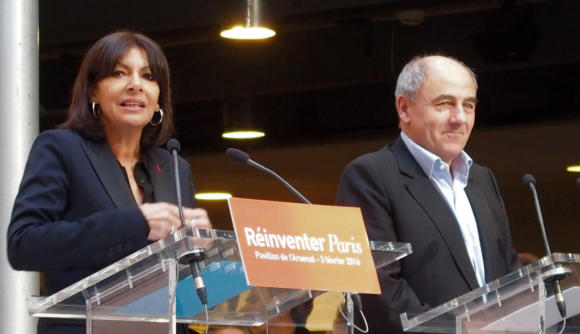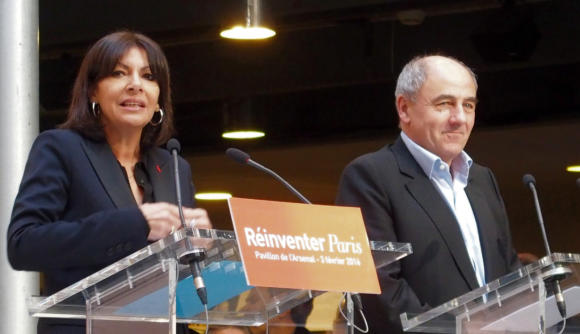 "Reinventing Paris" may seem like a daunting task but Mayor Hidalgo said she's only just begun. "My next project," she promised, "will be reinventing the Seine, all the way to Rouen."
Pavillon de l'Arsenal, 21 Boulevard Morland. 4th arrondissement. Closed Monday. Metro Sully-MorlandFree admission.
Reinventer.paris. See the city's official website for information about all of the sites and projects.
© 2016, Corinne LaBalme