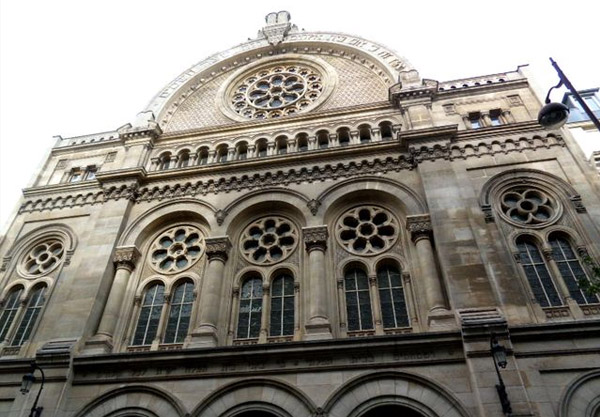 The Paris office of the Jewish Agency for Israel, the organization mandated by the State of Israel to facilitate and encourage immigration from around the world, announced today that 7,900 French Jews immigrated to Israel in 2015. That represent a 10% increase over the record 2014 figure.
For the second year in a row France has therefore seen more Jews immigrating to Israel than any other country. France has the largest Jewish population in Western Europe, with estimates ranging from 500-550,000. The Jewish Agency says that in the past decade more than 30,000 French Jews have immigrated to Israel, with more than half being under 35 years old. The Jewish Agency does not provide figures on the number of Jews who return to their country of birth or the reasons for their immigration. Immigration to Israel is known as Aliyah in Hebrew.
Despite its significance, the official figure is nearly half of the 15,000 departures that the Jewish Agency predicted for 2015 following the terrorist attacks of January 7-9, 2015. In those attacks radical Islamists targeting journalists at the Charlie Hebdo newspaper offices, Jews at the Hyper Casher kosher grocery and law enforcement agents on the street were responsible for killing 17 people.
Interestingly, surveys by the New York-based Anti-Defamation League have found that anti-Semitic attitudes in France decreased between autumn 2014 and spring 2015 for the overall population, perhaps because the January attacks brought wide public awareness to violence against Jews. The surveys also showed that while anti-Semitic sentiment among Muslims throughout Europe is much higher than among the general population, French Muslims have a slightly lower "index score" with respect to anti-Semitism than Muslims in the five other European countries where the issue was examined: Belgium, Germany, Italy, Spain and the United Kingdom. For the ADL's Executive Summary of those surveys see here.
Jewish emigration from France—for religious reasons, out of fear and/or for economic reasons—is among the topics covered in an interview by France Revisited's editor Gary Lee Kraut with Tom Cohen, rabbi of Paris's bilingual (French-English) synagogue Kahilat Gesher, that appears in the January 2016 issue of British monthly newspaper The Connexion.