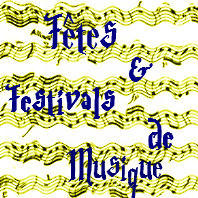 Hundreds of music festivals fill the events calendars of the regions of France bringing all manner of music—classical, jazz, opera, rock, electronic, accordion, etc—to streets, squares, concert halls, stadiums and fabulous historical settings. Below is a selection of some of the country's most notable annual music festivals along with links to further information.
Advance tickets are advisable at the top classical music and opera festivals, though it's even more important to secure accommodations if you wish to stay nearby a concert venue. But don't let a lack of tickets or advance planning or even lodging keep you from venturing into these villages, towns and cities during festival time. There's often room for one more visitor, and a room in the region to spare.
Alsace: Musica. Strasbourg holds a major European festival devoted to the contemporary repertoire featuring the work of 20th-century composers and 21st-century creations, two weeks from late September to early October.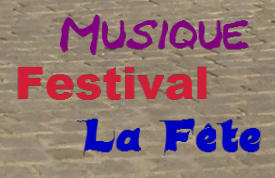 Aquitaine: Festival du Perigord Noir. The angels sing, are sung and are played to at this festival with venues at various locations throughout Black Perigord, between Périgueux and Souillac, from early August to mid-October.
Auvergne: Festival Europavox,  late May, during which a square in Clermont-Ferrand gives itself over for three days to European rock. Festival de Craponne-sur-Arzon, a 3-day celebration of country music (mostly American) in the heart of the country of France at the end of July.  Near Craponne, the village of La Chaise-Dieu is consumed by classical music for 10 days at the end of August during the Festival de la Chaise-Dieu.
Burgundy: Les Francos Gourmandes. French music and French gastronomy go hand in hand—ear and mouth—during a weekend in early June in the town of Tournus (Soane-et-Loire).
Centre-Val de Loire: Le Printemps de Bourges is a rock 'n roll rite of spring that draws hoards to this town at the very center of France for six days in late April. Musicalies en Sologne transforms the village of Pierrefitte-sur-Sauldre (Sologne) into the happy home of traditional music and folk dance over the first weekend of May.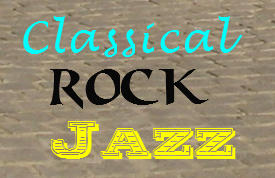 Champagne-Ardenne: Le Cabaret Vert, a 4-day ecologically conscious rock festival held toward the end of August near the Belgian border in Charlesville-Mézières. The Reims Jazz Festival, runs for ten days in November and provides another good reason to visit the city's champagne cellars off season.
Languedoc-Roussillon: Festival Radio France brings a rich and dense program of classical music (in its broadest sense) to Montpellier for two weeks in mid-July. During more or less the same period, jazz fans from the region and from well beyond flock to Jazz à Junas, held within the remarkable setting of the old quarries at Junas (Gard), between Nimes and Montpellier.
Limousin: Festival des Nuits de Nacre. The accordion, now there's a beloved instrument in France, but there's only one accordion factory left in the country, in Tulle (Corrèze), which explains the reason for Tulle's mid-September festival celebrating the accordion in all its glory.
Nord-Pas de Calais: Nuits Secrètes. The secret is out: if you want to discover lesser-known and up-and-coming French and European band, come to Aulnoye-Aymeries, near the Belgian border, over the first weekend of August for three musical marathon nights devoted to all kinds of rock and contemporary sounds. More well-known names fill the posters for the Mainsquare Festival within the vast confines of the citadel at Arras over the first weekend of July. In 2013: Green Day, Sting, Indochine.
Normandy: Festival Beauregard. A rock festival in the park of the Chateau de Beauregard, just outside Caen over the first weekend of July. Further proof that there's more than war tourism in the area of the 1944 Battle of Normandy.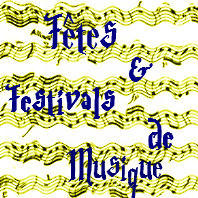 Pays de la Loire (Western Loire): La Folle Journée de Nantes, when the city of Nantes goes crazy for classical music for five days late January to early February.
Poitou-Charentes: Les Francofolies de La Rochelle. A joyful 5-day French rock festival in the Atlantic coastal town of La Rochelle, mid-July.
Provence-Riviera (PACA): French and foreigners alike swell the villages and towns of southeast France, making it fertile ground for music and theater festivals to bloom. Among the best of them is Les Chorégies d'Orange, mid-July to early August, when opera (mostly and most impressively) takes to the great and dramatic stage of the Roman Theater of Orange (Vaucluse). Through the month of July, Aix-en-Provence also stretches the vocal limits of performers during its Festival International d'Art Lyrique.
Rhones-Alpes: Jazz à Vienne. A major jazz festival devoted mostly to classical jazz with some blues, is held in Vienne, 20 miles south of Lyon, from late June to mid-July.
Continue to Festivals in France, Part II: Exceptional and Unique Celebrations.