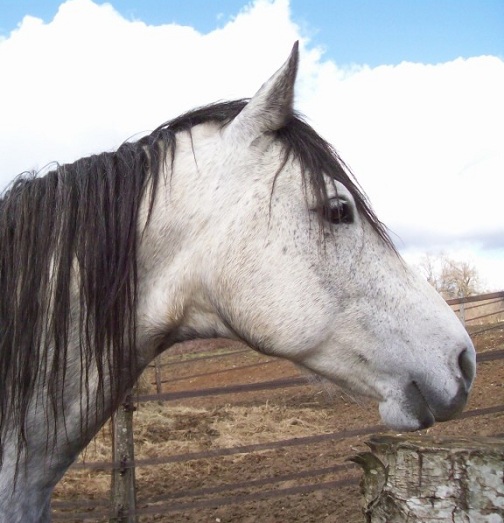 By Erica Romkema   
I sat next to the wood stove with a mug of coffee in my hands. Bless my hosts for having coffee! I thought, as I eased back against the bench and let my muscles unstiffen.
I had come to France from the winter-cold Midwestern U.S. a little over a week earlier, as a WWOOF volunteer. WWOOF (WorldWide Opportunities on Organic Farms) was something I'd long wanted to do. Organized on a country-by-country basis, with 40+ nations participating, WWOOF connects small organic farmers and homesteaders with "willing workers" (the WW of the original acronym) who are interested in sustainable farming and eager to travel.
For room and board a WWOOFer exchanges a certain amount of work each day, over a period of time that can range from a few days to a few months. I had recently finished graduate school, and after months of unemployment and restlessness, I decided I needed to go WWOOF somewhere. And somewhere became France.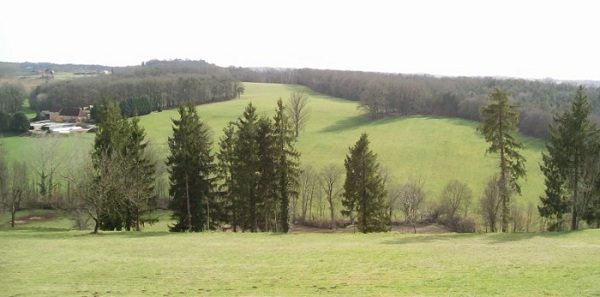 I needed to go WWOOF somewhere
My hosts, Frederic and Dorine Berendsen-Schut, of La Ferme des Jolies Allures, were kind and hospitable from the outset. "Eat anything," they said, opening their cupboards full of foods I liked: chocolate spread, cookies, butter and bread, pudding, and oh, wonderful coffee! During my stay we drank coffee together at least once a day, usually two to three times, and my hosts began to tease me for my penchant for sweets to go with it.
Dorine and Frederic hail from the Netherlands. "We came to Dordogne for a better life," Frederic told me. Their lives in the Netherlands, he said, had gotten too crowded, too fast, and too stressed. As they started to think about a place in the country, France seemed the likely option, and so to France they moved. They are among the many Dutch and English who have chosen to settle in the Dordogne countryside.
Dorine took a course in agriculture and entrepreneurship, and despite doubtful laughs from some of her fellow classmates, she and Frederic set out to make their dreams happen. In 2007, they purchased their farm and got to work.
I was their first WWOOFer, and they had set up a separate room for me, with a layer of rocks on the floor to keep the dust down in the then-unfinished barn-house. It amused me to step out of bed and feel the floor crunch under my feet, but the bed was comfortable and the heat piping into the room was much appreciated.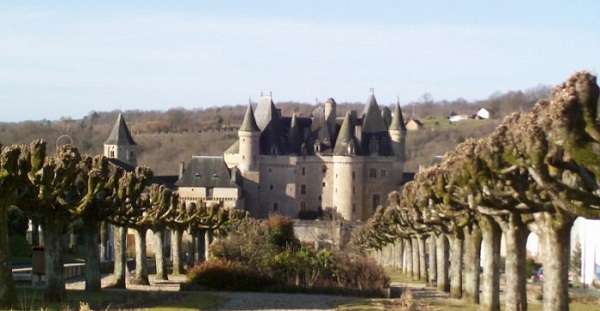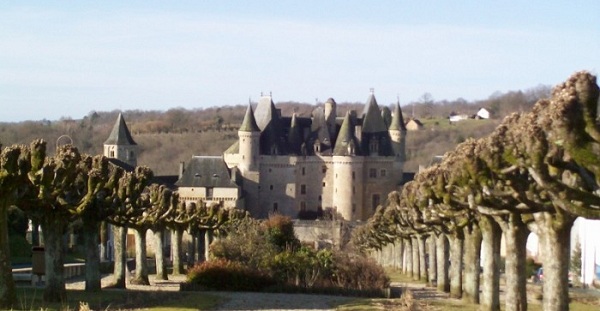 Dordogne, more enchanting than I ever expected
Before coming to France I had paged through books and gotten a general idea of the country's various regions and departments, but to read is one thing and to experience is another. I found Dordogne to be more enchanting than I could have expected or even hoped for. Oh, I thought, every time I would climb onto the tractor and off we'd go to the woods, I am living in the place where they make fairytales happen: the golden stone buildings, the red and blue shutters, the green hills folding into each other, and all those castles; small villages one after another; quiet roads yet nearby neighbors; paths winding down into valleys, coming out alongside streams, and streams running under bridges into old mill wheels.
I found this all so beautiful I could hardly find a way to speak of it. So I scribbled in my notebook, evenings by the wood stove, with smiles for such things, even if only for myself to understand.
I have a bit of an agricultural background, so I've spent many summers between jobs and school semesters crouched over rows of vegetables, planting and weeding and harvesting. The work on this farm, however, was not of the kind I had done most often before. When coming to volunteer on farms in France during February and March, that is to be expected. Unlike summer, the tail end of winter is less focused towards tending crops and more directed towards animal care and general farm maintenance.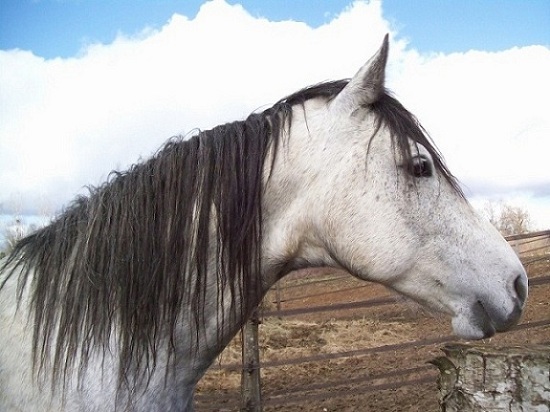 At work and at play
When Dorine went into town to work with her real estate company (a place where she can use her knowledge of four languages, as others from the EU seek to relocate to the region), Frederic and I headed out to a stand of nearby trees to chop and gather firewood and stack it near the house. We would spend a few hours each morning working on the wood, come in for lunch, and maybe go back out again, depending on our plans for the day.
In mornings and evenings, we took turns making sure the horses were all well and had hay and water. My hosts raise Mangalarga Marchadors and Tennessee Walkers, both gaited horses for smooth riding, and they also nurture their shrubs and vines (blueberries, black currants, gooseberries and others), the fruit from which they will use for making natural and organic juices. I drank some of their juice from the previous year, made with fruit that had been given or purchased from neighbors and friends. Frederic and Dorine had wanted to begin juicing for practice in this early, just-starting-out phase of their farm. The flavors were full, and so sweet, with no sugar or sugar substitutes added! And the horses – well, the horses were gorgeous. At night I would slip out of my room and go lean on the fence and just look at them.
While the mares produce some of the first foals and the fruit starts to bear, these Frederic and Dorine are hard at work converting their barn into a house. When I was there, half of the barn had been bricked off and was where we humans stayed, while the other half was for the horses, all with a dirt floor but quite cozy, nonetheless. In addition to finishing the house and setting up a few campers for subsequent WWOOFers to stay in, the Berendsen-Schuts have plans for a new barn for the horses, and hope to construct several ecological gîtes, so tourists and visitors can stay and enjoy the fresh air, the rolling landscape, the picturesque villages, and certainly the good food.
I enjoyed all these things, and lots of laughing with fine company. At first I was shy and eager to please, but as the Berendsen-Schuts and I worked together we got to know each other and spent a lot of time joking and bantering – even when we got a bout of le gastro and spent several days running to the bathroom. (I think we may have laughed then more than ever!) And one of the very best things was getting to know the neighbors; something I so appreciated about my hosts was how, even as Dutch imports with still relatively new French speaking skills, they engaged with their community and invited me into their circles.
A sense of community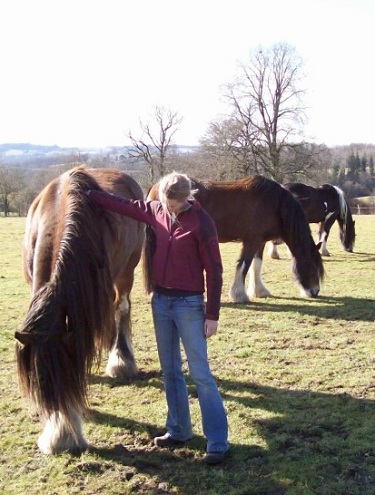 In the two-and-a-half weeks I spent with my hosts, I joined Dorine in watching Frederic perform with his choral group inside a small stone church; I dined at the home one of the fellow choral members and his large family (so much food and drink!); I went to a community memorial for boys who had died while organizing as part of the French Resistance; and I helped clear trees and branches from the yard of a perfectly jolly British couple, stopping to chat over steaming mugs of tea out in the misty gray. Once, while driving, we caught sight of a barn we admired, and when we stopped to look at it, we made new friends with the Yorkshire owners and their handsome Clydesdales.
A week or so into my stay, I hopped off the tractor for an impromptu meet-and-greet with the next-door neighbors on a rainy afternoon, and was left alone with the mother and grandmother while Frederic and the uncle went to look at some firewood. The women spoke almost no English, and my French was yet tentative and clumsy, but how gracious we all were to each other! I had heard so much, here and there, about the French disliking Americans. But here in Dordogne I felt warmly welcomed, as friends of friends – invited into a place of green and sunshine, of rain and golden-white castles, of horses and bright open doors.
For more on WWOOFing in France see www.wwoof.fr.
For more on WWOOF worldwide see www.wwoof.org.
For more on Frederic and Dorine Berendsen-Schut's farm see La Ferme des Jolies Allures.
Author bio: Erica Romkema grew up on hobby farms in the heartland of the United States. She enjoys working in the dirt and writing about food, farms, and nature. She write a blog called Kinds of Honey.