Featured Articles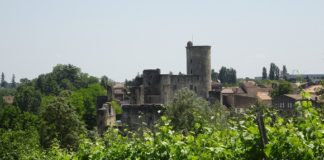 In which the author takes part in a joyful musical wine and food walk through vineyards in the Entre-Deux-Mers zone of the Bordeaux winegrowing region organized by the Caves de Rauzan wine cooperative. Article includes a France Revisited video of the event. Rauzan's next "promenade gourmande" takes place on June 12.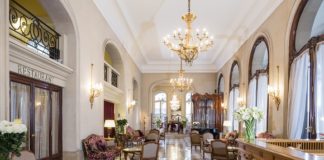 Refurbished in 2015 and a wine bar added in 2016, the 5-star Hotel Regina, across the street from the Louvre, has regained its place among the luxury hotels of Paris's 1st arrondissement. Gary Lee Kraut nods to Joan of Arc then pushes through the revolving door for a visit and a glass of wine.
Welcome to France Revisited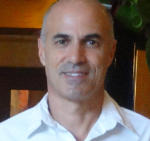 France Revisited is an award-winning web magazine providing insights, information and impressions about life in Paris and travel throughout France. Editor Gary Lee Kraut and other travel, food, wine and culture connoisseurs offer the keys to experiencing and understanding the full array of pleasures and treasures of France.
SUPPORT FRANCE REVISITED
France Revisited is an adventurous professional publication largely supported by passion, humor, curiosity… and donations.
Upcoming Festivals and events
June 28-July 15. Jazz à Vienne
Summer and jazz are in the air at one of France's top jazz festivals, held in the antique theater of Vienne, 20 miles south of Lyon.

July 5-9. Cognac Blues Passion
Take a sip, a shot or a long drink of the blues in the public garden in the town of Cognac.
July 13-17. Francofolies – La Rochelle
How does contemporary French music sound? The answer can be heard every summer in La Rochelle at the Francofolies music festival.
July 6-24. Festival d'Avignon
France's most significant theater festival for its productions both "on" and "off." A tremendous range of productions in venues throughout the town, the most prestigious being the courtyard of the Popes' Palace.
The France Revisited Newsletter
Stay curious. Stay informed. Sign up for the free France Revisited Newsletter.