Featured Articles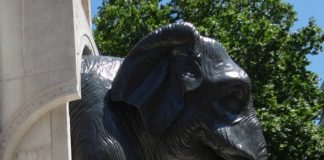 Chambery, a city of 58,000 at the base of the Alps, aspires to "the sweetness of life in a pleasant and secure society" as it honors its art, its history and its elephants.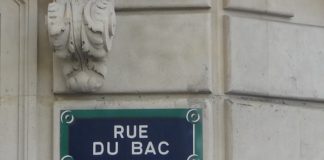 Visiting Paris from California, Herb Hoffman and Joan Preston discover that their temporary home on Rue du Bac is surrounded by the ghosts of friends and acquaintances of democracy in America.
Welcome to France Revisited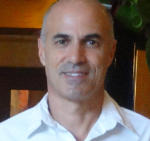 France Revisited is an award-winning web magazine providing insights, information and impressions about life in Paris and travel throughout France. Editor Gary Lee Kraut and other travel, food, wine and culture connoisseurs offer the keys to experiencing and understanding the full array of pleasures and treasures of France.
SUPPORT FRANCE REVISITED
France Revisited is an adventurous professional publication largely supported by passion, humor, curiosity… and donations.
Upcoming Festivals and events
July 9 – August 6. Chorégies Opera Festival of Orange
The Antique Theater of Orange (Provence) is a stunning setting for France's most prestigious outdoor opera festival.
July 20-August 21. Paris Plages, the Beaches of Paris
Paris celebrates summer with "beaches" and activities for all ages along the river and the canal.
August 4-7. La Roche Bluegrass Festival
La Roche Faron, a town at the foot of the Alps between Annecy, Geneva and Chamonix, welcomes 25 bluegrass bands from Europe and the United States, including 8 that take part in the festival's band contest. All concerts are free.
August 5-14. Festival Interceltique de Lorient
Sing, dance and celebrate your inner Celt at this annual festival in Brittany, this year featuring Joan Baez, Claymore, The Corrs and more.
August 11-14. La Route du Rock, Saint-Malo
Bands, bands and bands at the summer edition of Saint-Malo's independent rock festival. (There's also a winter version.)
August 11-15. EquiBlues Rodeo and Country Music Festival, Saint-Agrève
A small town in Ardèche swells with the step and swagger of American and Canadian rodeo and country music, with concerts featuring M Soul, Stacie Collins, Paul Bogart, Tim Hicks, Trent Williams, Kevin Moon and others. See this article.
The France Revisited Newsletter
Stay curious. Stay informed. Sign up for the free France Revisited Newsletter.