Featured Articles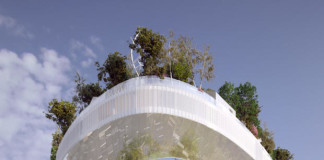 Urban planners in the French capital don't spend all their time imagining how to refurbish old buildings. There's also new, innovated work on the drawing board, including 23 projects that have just been given the green light by the mayor of Paris.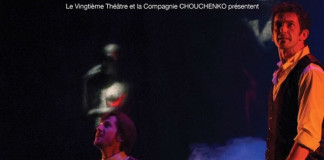 Now that you've mastered exchanges with waiters, bar talk, conversation at dinner parties and viewing French movies without subtitles, are you ready to take the leap to French theater? Consider Corneille's Le Cid, Molière's Dom Juan and Hugo's Les Misérables at Vingtième Théâtre in Paris's 20th arrondissement from January 14 to March 6, 2016.
Welcome to France Revisited
France Revisited is an award-winning web magazine providing insights, information and impressions about life in Paris and travel throughout France. Editor Gary Lee Kraut and other travel, food, wine and culture connoisseurs offer the keys to experiencing and understanding the full array of pleasures and treasures of France.
SUPPORT FRANCE REVISITED
France Revisited is an adventurous professional publication largely supported by passion, curiosity and donations.
Upcoming Festivals and events
Feb. 3-7.
La Folle
Journée
de Nantes.
A major winter classical music festival, this year exploring the theme of nature.
Feb. 5-15. Strasbourg Mon Amour
Strasbourg invites lovers of all ages to celebrate their love with culture, concerts, tête-à-tête dinners and other festivities. A video presentation https://youtu.be/AsznMyoiEws
Feb. 13-28. Carnival of Nice
Each year a different "king" sets the theme and tone for Carnival. This year he's King of Media.
Feb. 13-March 2. Menton Lemon Festival
While Nice parties with its king, Menton squeezes its lemon, this year on the theme of Cinecittà.
March 22, 5:00-8:30pm. Springtime in Paris Wine Walk
France Revisited welcomes springtime to Paris with an easy-going wine bar tour. 85 euros per person or 150 euros for two. Limited to 7 participants. Contact us for details.
The France Revisited Newsletter
Stay curious. Stay informed. Sign up for the free France Revisited Newsletter.