Featured Articles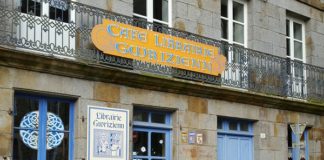 In which an American couple with a cottage in Brittany goes searching for books and also find character in the beloved book town of Bécherel. By James and Luanne Napoli.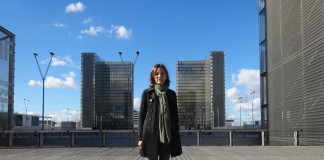 An encounter with Christine Hoarau-Beauval, cofounder of ArchiTrip, a Paris-based company offerings tours of 20th and 21st century architecture and urban planning that help travelers and residents understanding the evolution of Paris beyond the 19th-century upheavals of Baron Haussmann.
Welcome to France Revisited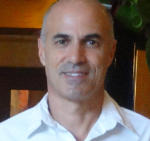 France Revisited is an award-winning web magazine providing insights, information and impressions about life in Paris and travel throughout France. Editor Gary Lee Kraut and other travel, food, wine and culture connoisseurs offer the keys to experiencing and understanding the full array of pleasures and treasures of France.
SUPPORT FRANCE REVISITED
France Revisited is an adventurous professional publication largely supported by passion, humor, curiosity… and donations.
Upcoming Festivals and events
May 9. Opening in Falaise of a new museum about civilians during wartime
The Battle of Normandy 1944 ended with the defeat of the German tank division in what is known as the Falaise Pocket. While many museums in the region commemorate the D-Day Landing, the battles, the victory for the Allies and the Liberation of Normandy, this new museum in the small town of Falaise speaks of the effect of war on civilian populations. About 20,000 civilians were killed in Normandy during the war, many from Allied bombings.
June 10-12. Mougins Gastronomy Festival
Five miles inland from Cannes, Mougins has been famous for its gastronomy since the 1970s when chef Roger Vergé gained his third Michelin star at the Moulin de Mougins. The towns gastronomic festival Les Etoiles de Mougins, now in its 11th year, celebrates tradition, creativity and the five sense of culinary discovery with special guest Thierry Marx, the stellar chef of the Mandarin Oriental in Paris.
The France Revisited Newsletter
Stay curious. Stay informed. Sign up for the free France Revisited Newsletter.