Featured Articles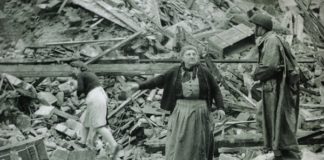 Of the 20,000 Normans who died as a direct result of WWII, the majority were killed by Allied bombardments. The effect of war on civilian populations is now the subject of a museum in Falaise, birthplace of William the Conqueror and site, with its surroundings, of the final combat of the Battle of Normandy 1944.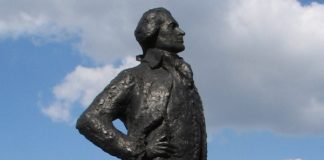 Dear Friends and Fellow Travelers, January 19, 2017. We gather here today to recognize and affirm our place in the world. We gather not to walk lock-step towards a single destination, but to wherever our interests, whims and desires may lead us, without willful harm to others. Where are we? Let us consider:
Welcome to France Revisited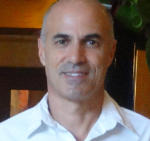 France Revisited is an award-winning web magazine providing insights, information and impressions about life in Paris and travel throughout France. Editor Gary Lee Kraut and other travel, food, wine and culture connoisseurs offer the keys to experiencing and understanding the full array of pleasures and treasures of France.
ADOPT AN ARTICLE ABOUT THE SUBJECT OF YOUR CHOICE
France Revisited is supported by passion, humor, curiosity… and donations. Support the adventure for $24 or more.
Upcoming Festivals and events
February. The Riviera celebrates winter with an eye to spring.
Nice celebrates Carnival with the King of Energy from February 11 to 25.
Menton celebrates lemons with Broadway as this year's theme (and oranges as supporting actors) from February 11 to March 1.
Mandelieu-La Napoule celebrates mimosas from February 15 to 22.
March 2017 I DRiNK PARiS seeks photographers for its daily sip of the City of Light. See the Facebook page for examples and a message through that page if you've got an eye for a good beverage-related story. Earn the equivalent of an espresso per photo day. I DRiNK PARiS's next wine bar walk is scheduled for March 15, 6PM-8:30PM. Send a message through the Facebook page for details
Feb. 23-July 2. Camille Pissarro at the Marmottan-Monet Museum, Paris.

March 22-July 31. Rodin at the Grand Palais, Paris.
A major exhibition honoring the centennial of the sculptor's death. Advance purchase of tickets is recommended.
The France Revisited Newsletter
Stay curious. Stay informed. Sign up for the free France Revisited Newsletter.