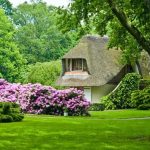 Today's Relais & Châteaux spans the globe from A(rgentina) to Z(ambia), with 544 resort/restaurant "members." Of course, all this glamor had to start somewhere and "somewhere" turns out to be roughly 80 miles south of Paris, between Burgundy and the Loire Valley, at a quiet, family-run inn called the Auberge des Templiers.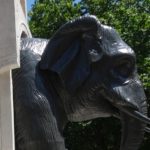 Chambery, a city of 58,000 at the base of the Alps, aspires to "the sweetness of life in a pleasant and secure society" as it honors its art, its history and its elephants.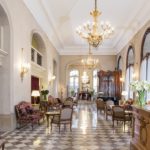 Refurbished in 2015 and a wine bar added in 2016, the 5-star Hotel Regina, across the street from the Louvre, has regained its place among the luxury hotels of Paris's 1st arrondissement. Gary Lee Kraut nods to Joan of Arc then pushes through the revolving door for a visit and a glass of wine.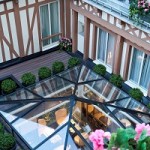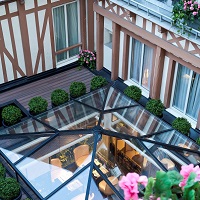 With three of Paris's heavyweight luxury hotels sidelined for renovation, five-star 'boutique' inns are raking in a new clientele. Corinne LaBalme visits the venerable Hôtel San Régis, which completed its oh-so-chic makeover just in time to welcome refugees from the Ritz, Crillon and Plaza Athénée.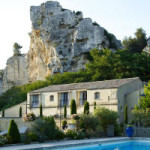 Thanks to a ruined fortress, shop-filled alleys, an expansive view over the plain and an enchanting sound-and-light show in the Quarries of Lights, Les-Baux-de-Provence is an in-season crowd pleaser. Corinne LaBalme takes us off-season Oustau de Baumanière and La Cabro d'Or, sister Relais & Chateaux-member resorts with all the trimming.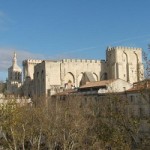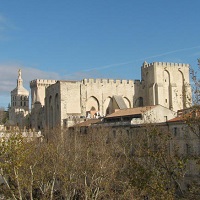 Approached from its surrounding boulevards, the 14th-century walls of the inner town of Avignon look low enough to climb over with a step ladder....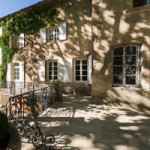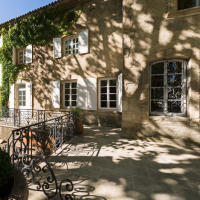 In this hotel and resort report, Corinne LaBalme finds something old, something new, a spa and a golf course, too, at a stylishly revamped inn midway between Avignon and Aix-en-Provence.
Accompanying France Revisited's examination of surfing and museums in Biarritz, here are five notable hotels in the mid and upper price ranges, i.e. 3-,4- and 5-star hotels, including the history of the imperial residence that launched Biarritz as an international resort destination.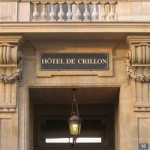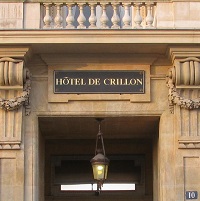 Hôtel de Crillon, the palatial Paris hotel on Place de la Concorde, is closing on March 31, 2013, leaving little time for one last...