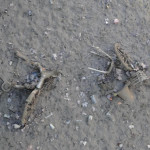 In a startling and macabre discovery, archeologists in Paris discovered this week what appears to be a mass bicycle graveyard on the site of a portion of Canal Saint Martin in the 10th arrondissement. The City of Paris gave France Revisited special access to photograph and report on the extraordinary find.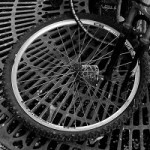 A call for contributors to turn a cranky eye on their surroundings brought forth a photographic rant from Va-nu-pieds, France Revisited's fetish photographer, who's fed up with the sight of bicycle cadavers on the sidewalks of Paris.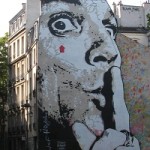 ...As I turned to walk up rue Saint Merri in the Beaubourg Quarter of Paris I was surprised to see that the entire wall of a 5-story building was covered with the image of a face of a man with a finger to its lips. The man was calling for quiet. He had Dali eyes.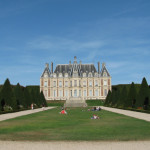 A bike and foot path called La Coulée Verte du Sud Parisien flows south from the edge of Paris by way of the lovely Parc de Sceaux.