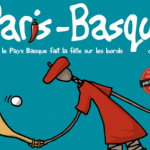 An encounter with two Basque chefs in Paris, Thierry Dufroux of Bistro Belhara and Mathieu Moity of Iratze, participants in Paris-Basque, an annual festival that brings Basque cuisine, sports, music and good cheer to Paris. Includes video interviews with the chefs.
Bilbao, Spain did it with its Guggenheim. Bordeaux intends do it with its Cité des Civilisations du Vin. Can Biarritz do it with its aquarium and its Cité de l'Océan?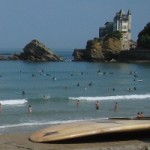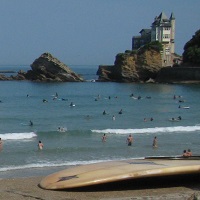 In which the author visits Biarritz, meets a French surfing legend, learns the history of surfing in France, zips up a wet suit, takes a surfing lesson and eventually glides along with the 3-year-olds. Includes photos.
Accompanying France Revisited's examination of surfing and museums in Biarritz, here are five notable hotels in the mid and upper price ranges, i.e. 3-,4- and 5-star hotels, including the history of the imperial residence that launched Biarritz as an international resort destination.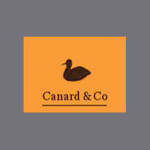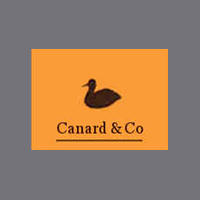 The French Southwest staked out some new territory in Paris last September when Cécile Castellan opened Canard & Co in the shadows of the Eiffel Tower. Despite the name, there's much more than mallard on the menu, as Corinne LaBalme explains in her review of this Basque and Béarnais grocery shop and luncheonette.