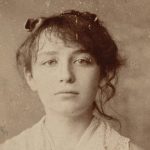 The Camille Claudel Museum in Nogent sur Seine, 65 miles southeast of Paris, not only brings the sculptor out of the shadows of her Auguste Rodin, it also shines light on Claudel's work as a talented and innovative sculptor in her own right. An interview of Camille Claudel's great-niece, Reine-Marie Paris, by Janet Hulstrand.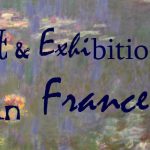 A rich variety of art shows and other exhibitions await travelers exploring France this summer. Corinne LaBalme has selected for France Revisited some of the most notable of these.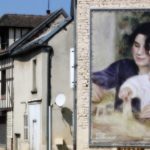 As the village of Essoyes in southern Champagne prepares to open Renoir's home to the public and the surrounding department of Aube celebrates this as the Year of Renoir, Janet Hulstrand, a part-time American resident of Essoyes, examines the life of Aline Charigot Renoir, wife of the artist and mother of three artists.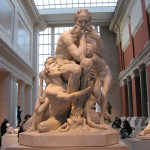 Considerations on coming upon narrative sculptures by three great French sculptors, Carpeaux, Rodin, Bourdelle, at the Metropolitan Museum of Art in New York .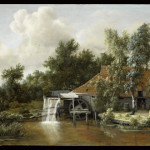 You might wonder why I haven't chosen a painting by Rembrandt or Vermeer to illustrate an article about an exhibit entitled The Dutch Golden Age,...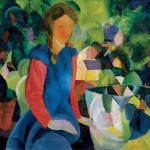 The Marmottan Monet Museum is one of the undervisited glories of the museumscape of Paris, no doubt due to its location toward the western...
From the Orsay Museum to Impressionist Island in the suburb of Paris, a view of Impressionism both indoors and out. Featuring Monet, Renoir and a couple of art vandals.