On the strength of his work as an award-winning travel writer, lecturer and editor of France Revisited, Gary Lee Kraut has become the go-to guy for individuals, travel professionals and cultural and educational institutions seeking highly personalized tours and advice and tailor-made events in Paris and throughout France.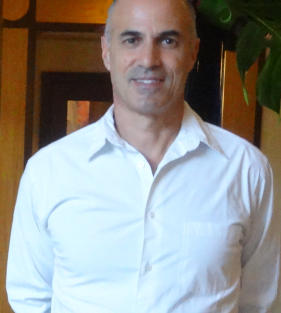 Working with professionals in a wide variety of fields, Gary creates tours and arranges encounters that enable travelers to discover not only great sights but also a wide variety of tastes and experiences ordinarily inaccessible to typical tourists.
An interview in which Gary explains the rewards of traveling in the spirit of France Revisited can be found here.
He has worked with clients from Wall Street to Hollywood, from Virginians to Oklahomans to Pennsylvanians to Texans, from a U.S. Senator to a best-selling novelist, from art-loving foodies to wine-loving professionals, intergenerational family groups and many curious travelers in between. Thanks to France Revisited's international reach, he has also been called upon by travel professionals and travelers from the United Kingdom, Canada, Mexico, South Africa, Israel, Holland and Australia.
You'll find below a variety of tours that can be adapted and personalized to the interests and ages of your travel group and to your available time. Feel free to contact Gary Lee Kraut directly for highly personalized tours, events and advice by sending your request to gary [at] francerevisited.com.
Paris Revisited Tours
Whether you're a first-time visitor or a return traveler
1a. The Right Foot Tour™—Day 1. Paris is bliss… if you get off on the right foot.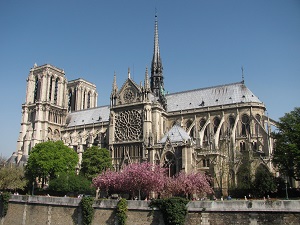 This 4-5-hour tour is the perfect way to start off right when visiting Paris. Ideal for your arrival day or first full day in Paris when you want an easy-going approach to the city that sets the stage for your entire stay.
1b. The Right-Foot Pick-Me-Up Tour™—Day 1.
This is especially appreciated by those with only two or three days in Paris and those arriving by plane in the morning who may that their room isn't ready when they arrive at the hotel. The tour begins with pick-up from the airport followed by a 2-hour guided walking and driving tour in Paris before checking in at the hotel. Alternative Right Foot Touring can go directly to the airport to Versailles or to Champagne before checking in to the hotel in Paris in the late afternoon.
2. Family Travel Adventures
Whether your children are young adults, teens or even younger, Gary believes that one shouldn't go looking for age-appropriate sights in Paris but for age-appropriate experiences and explanations at sights that adults want to see as well. During family touring, you'll not only discover the facts behind the great monuments of central Paris but also hear about the myths, tales and legends that have grown along with them: from a headless saint to an assassin barber, from a queen's prophesy to the phantom of the opera. Inquire about 3-generation touring and grandparent-grandchild tours.
3. The History of Luxury Shopping

This classy 2½-hour walking tour is like a luxurious warm-up exercise in preparation for any actual boutique shopping that you may do during the remainder of your stay in Paris.
We'll lead you through the sights, tastes and history of luxury shopping in Paris over the past 250 years. Starting near the Louvre, you'll find out during this leisurely Right Bank walk how the private spending sprees of 18th-century aristocracy became the public shopping of the 19th-century bourgeoisie and you'll discover the transformation from 20th-century couture and haute couture to luxury boutique-hopping in Paris today.
In keep with the theme of (over)indulgence, this tour includes taste of a fine chocolate or pastry and a tea room stop, during which your guide will help you with any actual shopping planning you may have.
Let us know in advance if you'd like to like this tour to lead to any assistance from a personal shopper so that we can have the right person for your style and shopping needs on hand to help.
The History of Shopping Tour can be adapted to the interests of all ages.
4. Spoil-Someone-You-Love Tours™
Treat a loved one to the pleasures and treasures of Paris or of France even if you aren't traveling with them by letting Gary and his elves make the arrangements to spoil them as they travel. It's the perfect idea as a gift for a honeymoon, birthday or anniversary or simply for parents or grandparents to spoil a young adult traveler with great experiences abroad.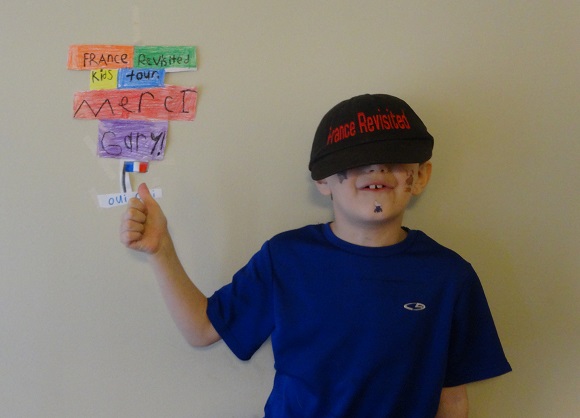 5. Notre-Dame, the Origins of Paris and the central Left Bank. A 3½-hour examination of to the historical heart of Paris, including the Latin Quarter, the Luxembourg Garden and the Saint Germain Quarter, punctuated by the perfect café stop, pastry pause or the winning wine-bar wrap-up, depending on the time of day.
6. The Marais: 500 Years in the Life of a Must-Know Quarter. A 2½ – 3 hour walking tour. Jewish travelers often request a special emphasis on Jewish Paris during this tour.
7. Culinary Tours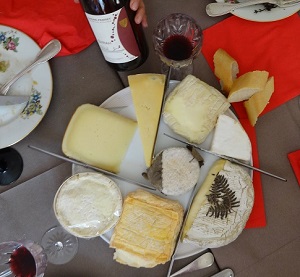 France Revisited's award-wining culinary travel articles have whet the appetite of thousands of travelers. You can benefit from this delicious approach to exploring this history and culture of French cuisine through a tasteful contemporary culinary adventure in Paris. This curious culinary tour involves glimpses of all that goes in to making Paris an exceptional city for food and drink: markets, encounters with purveyors of fine food (chefs, cheesemongers, chocolatiers, etc.) and drink (wine specialists, beer specialists, even cocktails if that's your poison), the history of restaurants, etc. The length of time varies from 2 to 6 hours depending on the depth of your culinary curiosity. Gary typically recommends this as part of a full day so that the tasting and drinking pleasures can be spread throughout the day and/or into the evening.
8. I DRINK PARIS™

Paris Revisited Touring and I DRINK PARIS join forces this popular 4-hour tour. Beginning late afternoon, is the ideal way to wine down a day of sightseeing with experience-oriented of neighborhoods, history (of restaurants, food markets and wine bars) and stops into unique settings for tastings and encounters in wine. Let Gary and his I DRINK PARIS friends know if instead of wine you prefer a cocktail walk or beer bar hopping. A group of 4-7 friends may opt for an I DRINK PARIS driving tour of Paris by night. It's a pleasure to both the palate and the eye as we visit great monuments and unique bars. I DRINK PARIS occasionally organizes small-group Wednesday evening wine/beer/cocktail walks (or rides). If you'll be in Paris on a Wednesday and would like to join please write to Gary or send a message through the I DRINK PARIS Facebook page.
9. Life and Death in Eastern Paris. An original off-beat and off-the-beaten track exploration in eastern Paris. A joint France Revisited/Paris on the Edge tour. See here for details.
10. Paris Round Midnight and The Early Rise Tour.

Off-the-beaten track in such a heavily visited city as Paris isn't a place, it's a time. These off-time adventures are specially and joyfully designed for travelers who willing to visit Paris while the tourists sleep, either 'round midnight or at daybreak. Paris Round Midnight is a delicious and delightful exploration of Paris by night on foot or by bike, including a late-night meal, monuments great and small, original bars and clubs. C'mon, the night is young; this is, after all, the City of Lights. The Early Rise gets you out an about by 7am so as to appreciate the opening of cafés, markets, gardens and parks while (re)discovering the aura of old monuments before they get poked by selfie sticks. See Paris By Night: The Midnight Ride.
11. The Doctor Is Out of the Office and In Paris Tour. Along with their other interests, travelers in the medical field often enjoy a glimpse of the rich and sometimes horrific medical and hospital heritage in Paris as part of more general touring in Paris.
Pricing for the tours above varies depending on the amount of touring and preparation time and the number of people in your travel party, beginning at 320 euros for a half day and 520 euros.
For further information write to Gary at gary [at] francerevisited.com.
Travel Therapy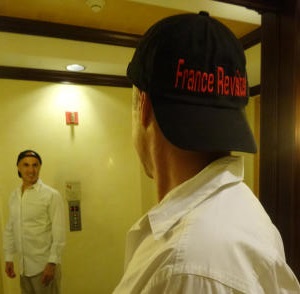 Even before you travel you can benefit from some travel therapy. When you're suffering from a case of Paris-envy, Francophilia, Normandy-mania other regional-minded afflictions and need help, a session or two of travel therapy by phone will help lay the groundwork for a worry-free trip. Also available as the perfect tailor-made travel gift. For further information about travel therapy see here.
Excursions beyond Paris
***As a special offer between March 15 and May 31, 2017 the cost for any of the following daytrips from Paris is 1100 to 1600 euros depending on the destination and the number of travelers in your party, up to 7. Lunch costs may be extra in some cases. Inquire for details while including your vision of the ideal excursion. Also inquire about overnights, particularly in Normandy or the Loire Valley.
1. Normandy: War Touring and Regional Discoveries. See here for preliminary advice on war touring in Normandy.
2. A Champagne Daytrip: Discovering bubbly beyond the brand in the area in and around Reims and Epernay.
3. Of War and Champagne. A daytrip that explores to the American WWI sights near Chateau-Thierry in the morning, followed by lunch and then a unique introduction to champagne and champagne making through encounters with champagne producers at nearby vineyards.
4. The Magic of the Loire Valley: a family-oriented daytrip to chateaux that reveal the history and beautify of France.
A focus on 2 or 3 of the chateaux within the Blois-Chambord-Cheverny-Chaumont area makes for great variety, yet other destinations are possible depending on your interests.
Why settle for a generic tour when you can enjoy a personalized travel experience?
All tours are custom designed, so the exact nature of any touring depends on the combination of your interests, whims, and available time, along with Gary's take on the best places to enjoy your destination at the given time of year.
For individuals, couples and families: Send details of your travel needs, possible travel dates and the number of people in your travel party to gary [at] francerevisited.com or though the France Revisited Contact page. You might also inquire as to whether there are any special Paris Revisited/France Revisited events going on during the period of you stay in Paris. (Please refrain from asking for free advice.)
For certified travel agents, tour operators and trip planners: If interested in a commissionable association please send complete information about the type of trips you organize and any specific interests or needs to gary [at] francerevisited.com. Be sure to include a phone number where you can be reached and any relevant information about your clients, business or institution.