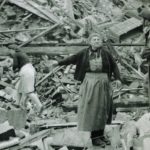 Of the 20,000 Normans who died as a direct result of WWII, the majority were killed by Allied bombardments. The effect of war on civilian populations is now the subject of a museum in Falaise, birthplace of William the Conqueror and site, with its surroundings, of the final combat of the Battle of Normandy 1944.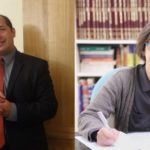 On the morning of January 14, 2015, American Rabbi Tom Cohen and French Rabbi Pauline Bebe, a unique couple in Judaism in France and worldwide, awoke to news that soldiers had arrived outside their respective synagogues in Paris.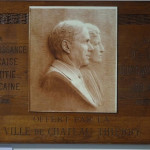 In the aftermath of the Great War of 1914-1918, American philanthropy and charitableness made its mark in Europe with initiatives to assist in the social, economic and structural reconstruction of devastated regions of northern and northeastern France. Château-Thierry, 55 miles east of Paris along the Marne River, benefited from the dedication of Reverend Julian Wadsworth and his wife, who created the House of French-American Friendship.