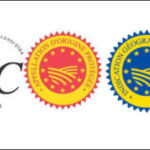 The association of food and drink with place is what most marks market-based gastronomy in France. In this series we provide travelers with lists of appellations, geographic indicators and other labels given to certain agricultural products in various regions of France. Before getting to the lists, we explain here the various terms and labels that you'll encounter in your seach for quality food and drink and for delicious insights into local and regional traditions.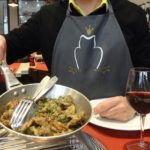 Country fare meets upscale neighborhood near the Arc de Triomphe at Thomas Boutin's Le Vieux Crapaud, where venturesome eaters enjoy frogs, pig's ears, snails and pigeon while their dining companions savor admirable preparations of more familiar traditional bistro cuisine.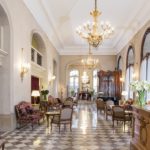 Refurbished in 2015 and a wine bar added in 2016, the 5-star Hotel Regina, across the street from the Louvre, has regained its place among the luxury hotels of Paris's 1st arrondissement. Gary Lee Kraut nods to Joan of Arc then pushes through the revolving door for a visit and a glass of wine.