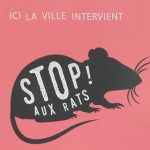 "Maman, Papa ! C'est Ratatouille!" screeched a delighted child as a furry little creature scampered across the playground. It wasn't an isolated sighting. I'd had several brushes with rats on my daily strolls, so when posters announced a town meeting dedicated to "the battle against rodents," I saved the date.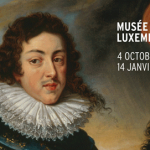 As their summer country and seaside tans fade, Parisians take on the many shades of culture in the capital's urban autumn museumscape. Here are the makers and shakers of the fall art and exhibition season, including Gaugin at the Grand Palais, Dior at the Arts Décoratifs, Rubens at the Luxembourg, Dada Africa at the Orangerie, and more.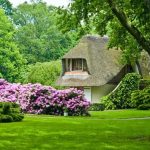 Today's Relais & Châteaux spans the globe from A(rgentina) to Z(ambia), with 544 resort/restaurant "members." Of course, all this glamor had to start somewhere and "somewhere" turns out to be roughly 80 miles south of Paris, between Burgundy and the Loire Valley, at a quiet, family-run inn called the Auberge des Templiers.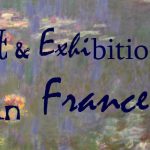 A rich variety of art shows and other exhibitions await travelers exploring France this summer. Corinne LaBalme has selected for France Revisited some of the most notable of these.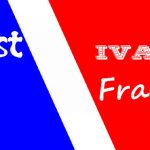 Hundreds of festivals, large and small, come to life each summer in France, bringing music, theater, dance and fireworks to village squares, historical monuments, town centers and their surroundings. To help with the planning and to whet your appetite for the summer festival season, Corinne LaBalme has selected for France Revisited some of the best and brightest events of the season.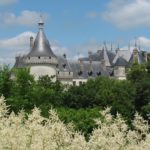 Corinne LaBalme reports on the International Garden Festival at Chaumont, one of the most delightful castle ground strolls in the Loire Valley. With "Gardens from the Coming Century" as its theme for 2016, the festival presents the brave new world of flower beds, hydroponics and botanical fantasies. Castle-hoppers exploring the valley and day-trippers from Paris take note.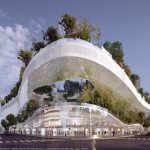 Urban planners in the French capital don't spend all their time imagining how to refurbish old buildings. There's also new, innovated work on the drawing board, including 23 projects that have just been given the green light by the mayor of Paris.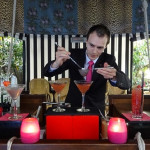 From a glamorous 4-star hotel to a hip budget hideaway by way of an elegant BnB, here are seven Paris inns offering unexpected oases, notable whether you're lodging there or just looking for an open-air bar away from car fumes.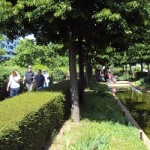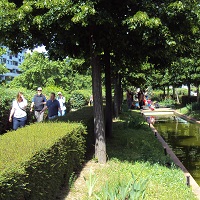 Sixteen years before New York's instantly celebrated High Line opened, Paris inaugurated its own planted promenade, a strip of green cutting east-west through the 12th arrondissement along the path of old train tracks. The 3-mile long path of greenery called the Coulée Vert René-Dumont flows from near the Bastille to the Paris beltway, offering views of urban architecture along the way.