Gary Lee Kraut is the author of five travel guides to France and Paris as well as numerous articles, essays, short stories, and op-ed pieces concerning travel, culture, cross-culture, and expatriate life.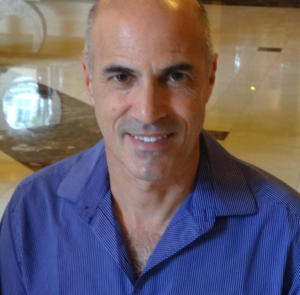 A specialist on life in Paris and travel in France, he was interviewed on by NBC and MSNBC in the wake of the terrorist attacks of Nov. 13, 2015. A 2017 radio interview on World Radio Paris can be heard here. A 2016 interview about his work on the blog Writing from the Heart, Reading for the Road can be read here. Earlier, at a time when guidebooks ruled rather than the internet, he received FrancePress's 1995 Prix d'Excellence for his guide to France published in the Fielding Guidebook Collection.
Following the publication of his critically acclaimed guide Paris Revisited: The Guide for the Return Traveler in 2003, he founded the companion site ParisRevisited.com. That site evolved into the current online magazine France Revisited, created under the patronage of Words Travel International, Inc. and launched in January 2009.
In 2016 he was elected Secretary General of the Association des Journalistes du Patrimoine, France's Heritage Journalists Association.
He was awarded the North American Travel Journalists Association's Gold Prize Award for best Culinary Travel article written for the internet in 2013. France Revisited itself has received the NATJA's Silver Prize Award in the Online Travel Magazine category of 2014.
Gary Lee Kraut has lectured extensively in the United States and France, using stories and insights from his travel, touring, and expatriate experiences to reveal how our most rewarding travel experiences are ones in which we find a personal connection with our route or destination. (For examples of lecture topics see here.)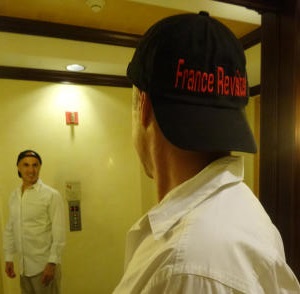 Directly and through top-flight travel agents he has assisted hundreds of travelers seeking highly personalized travel advice and tours in France. Clients have included a wide variety of travelers from Wall Street to Hollywood, from West Virginians to Oklahomans to Oregonians to Texans, from a U.S. Senator to a best-selling novelist, from art-loving foodies from Florida and Georgia to wine-loving professionals from Pennsylvania and New Jersey, and many curious travelers in between.
Thanks to France Revisited's international reach, he has also been called upon by travel professionals from Mexico, the United Kingdom, Israel and Australia.
The scope of his interests have led him to serve on the French national jury for the Rubans du Patrimoine, which awards prizes to towns and villages in France for the restoration and use of heritage sites, on the jury of a major Chateauneuf-du-Pape wine competition, an international calvados cocktail competion and a Paris cupcake competition.
Gary has also had the honor of assisting charitable organizations in the U.S., enabling them to offer added-value tours in Paris and the regions of France for charity auctions and for exclusive donor trips. His particular interest is in contributing to causes related to cancer, autism, education and the arts.