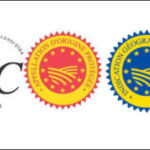 The association of food and drink with place is what most marks market-based gastronomy in France. In this series we provide travelers with lists of appellations, geographic indicators and other labels given to certain agricultural products in various regions of France. Before getting to the lists, we explain here the various terms and labels that you'll encounter in your seach for quality food and drink and for delicious insights into local and regional traditions.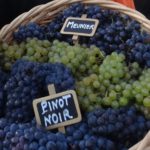 An introduction to Marne Valley champagne, from the western portion of the winegrowing region, where 70% of the vineyards are planted with pinot meunier, the Rodney Dangerfield of champagne grapes. An encounter with grower-producers who give the grape the respect it deserves. And good reasons to attend the annual October champagne festival in Chateau-Thierry.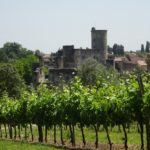 In which the author takes part in a joyful musical wine and food walk through vineyards in the Entre-Deux-Mers zone of the Bordeaux winegrowing region organized by the Caves de Rauzan wine cooperative. Article includes a France Revisited video of the event. Rauzan's next "promenade gourmande" takes place on June 12.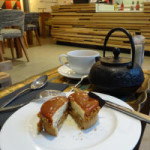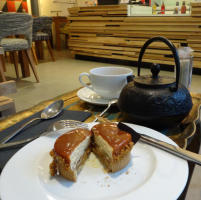 The major culinary arts school Ferrandi, the fine pastry shop and tea room Colorova and the quirky wine shop and tasting room Le Vin en Bouche put rue de l'Abbé Grégoire on the gastronomy map of the 6th arrondissement.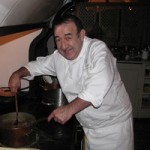 Whether they're offering coffee, chocolate, wine, friendly service or a well-cooked meal, encountering passionate purveyors of fine food and drinks is one of great delights of travel in France—a good reason to seek them wherever we go, in this case Avignon and Chateauneuf-du-Pape, in Provence.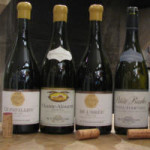 In which the author takes a tasting class at Wine University (Université du Vin) in the medieval castle of Suze-la-Rousse, reflects on whether or not he's a wine enthusiast, and wonders if it's true that "there is no pleasure without knowledge." (This 3-part article received the 2013 GOLD AWARD for best culinary travel article written for the internet, awarded by the North American Travel Journalists Association.)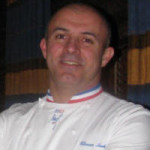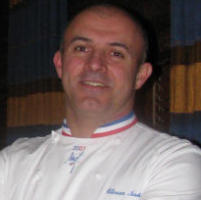 Olivier Nasti may sound like the name of a villainous cartoon character, mean, bony, bitter and solitary, but the Olivier Nasti I met in the town of Kaysersberg in Alsace is a charming, round-cheeked chef and businessman with a strong sense family. Seven miles northwest of Colmar, in one of the small, colorful tourist-friendly towns along the Alsace wine route,...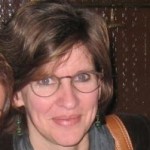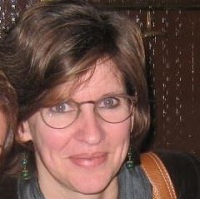 An interview with Jeanne Bernard, an American from Louisiana living in Paris, author of "New Wine From France," a documentary about biodynamic wine in France.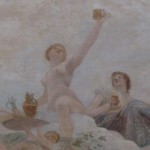 In which the author visits Le Bourbonnais, a little-known area of central France in the department of Allier within the region of Auvergne, encounters local cheeses, Charolais beef and Saint Pourcain wines, and gets smart by sticking his head in a saint's tomb.