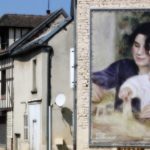 As the village of Essoyes in southern Champagne prepares to open Renoir's home to the public and the surrounding department of Aube celebrates this as the Year of Renoir, Janet Hulstrand, a part-time American resident of Essoyes, examines the life of Aline Charigot Renoir, wife of the artist and mother of three artists.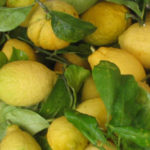 From the bulls in the Camargue to the olive trees of Provence, from the vineyards of the Rhone Valley to the lemon trees of Menton and from the fig trees of Solliès to the apple orchards of Haute Durance, the agriculture of southeast France (Provence-Alpes-Côte d'Azur) offers a variety of stunning landscapes and notable products to travelers in search of local and regional gastronomy.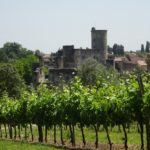 In which the author takes part in a joyful musical wine and food walk through vineyards in the Entre-Deux-Mers zone of the Bordeaux winegrowing region organized by the Caves de Rauzan wine cooperative. Article includes a France Revisited video of the event. Rauzan's next "promenade gourmande" takes place on June 12.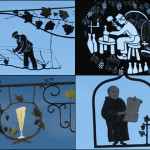 This article provides an overview of the Champagne region for travelers looking to visit its winegrowing zones over the course of a day or two or three. It partially echoes another article on this site, A Champagne Diary: 3 Grapes, 3 Lunches, 3 Dinners, a Bit of Chocolate, and Countless Bubbles, which indicates a number of worthwhile restaurant options in the region.