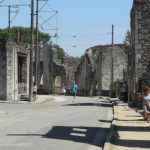 As Elisabeth Esris walks the charred and shattered streets of Oradour-sur-Glane (near Limoges) with other visitors the uniformity of silence is remarkable. This is not a place for conversation or expletive even though each step leads to palpable savagery.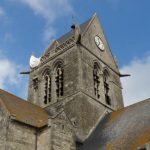 Two films are shown at the Airborne Museum in Sainte Mere Eglise, Normandy. One of them is among the better introductory films to a visit to the Landing Zone. The other, a film glorifying Ronald Reagan, is undoubtedly the worst. An editorial explaining why the latter should be taken down.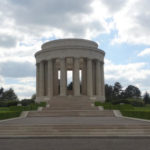 Between America First and me first there isn't much daylight for a national history lesson. Nevertheless, you don't have to be a war buff or a history buff to visit American-related First World War sights in France and to understand how they relate to our place in the world today.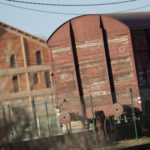 By Wendy Dubreuil. Aix-en-Provence may call to mind fountain-side cafés, the work of Cézanne, aristocratic palaces and the scent of lavender, but just several miles from the sunny heart of town lies a cautionary tale: the Camp des Milles, the only large French interment and deportation camp from WWII that is preserved and open to the public.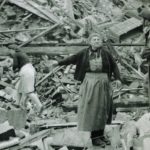 Of the 20,000 Normans who died as a direct result of WWII, the majority were killed by Allied bombardments. The effect of war on civilian populations is now the subject of a museum in Falaise, birthplace of William the Conqueror and site, with its surroundings, of the final combat of the Battle of Normandy 1944.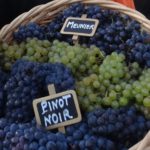 An introduction to Marne Valley champagne, from the western portion of the winegrowing region, where 70% of the vineyards are planted with pinot meunier, the Rodney Dangerfield of champagne grapes. An encounter with grower-producers who give the grape the respect it deserves. And good reasons to attend the annual October champagne festival in Chateau-Thierry.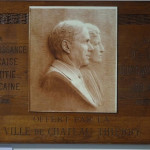 In the aftermath of the Great War of 1914-1918, American philanthropy and charitableness made its mark in Europe with initiatives to assist in the social, economic and structural reconstruction of devastated regions of northern and northeastern France. Château-Thierry, 55 miles east of Paris along the Marne River, benefited from the dedication of Reverend Julian Wadsworth and his wife, who created the House of French-American Friendship.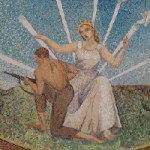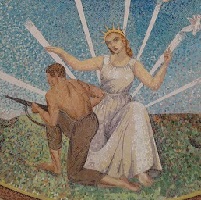 June 6, 2015—On the eve of the 71st anniversary of the D-Day landing in Normandy, Dan Schlossberg of Travel Itch Radio invited France Revisited's editor Gary Lee Kraut on the show to discuss D-Day and other American War Memories in France.
While the recent terrorist attacks in Paris caused some travelers to push the pause button on their immediate European travel plans, we can all be armchair travelers this month when New Jersey native and award-winning Paris-based travel writer Gary Lee Kraut explores France during a tour in New Jersey, Pennsylvania and Washington, D.C. from Feb. 16 to March 2, 2015.