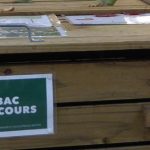 Niamh Tixier, an Irish resident of Paris, volunteers to join the composting team in her local park and takes her turn stirring the compost bin, only to learn the sad truth about this nourishing pile of rubbish.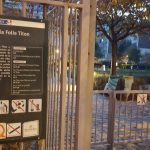 Donna Evleth, a longtime resident of Paris, lives near the Luxembourg Garden, but on this day she's a cross-city tourist. Searching for a park she's never visited and for a less formal garden where she can walk on the grass, she crosses Paris to the Folie Titon Garden in the 11th arrondissement. That's only the beginning of this tale of discovery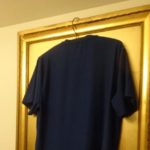 A vignette is a short text that focuses on a moment, a mood, a scene, a character, an encounter, an idea or a place. Here are three Paris vignettes that involve shopping, gift-giving and biking.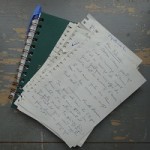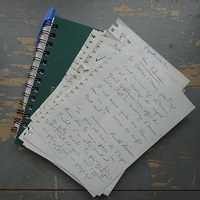 I have two bad habits with respect to my writing. 1. I don't immediately type up my notes. 2. I lose my notebooks. So how to deal with a notebook thief?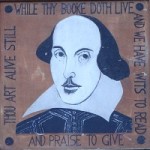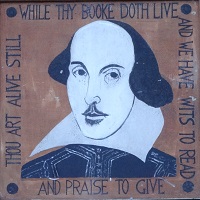 Hemmingway, Fitzgerald, Joyce, Beckett, Miller, drama, poetry. On her first visit to Paris, Scottish playwright Morna Young is looking for something as she wanders through the celebrated bookshop Shakespeare and Company but she doesn't know what… until she finds it.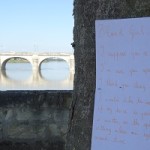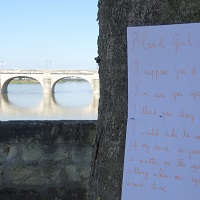 A photo/video-log from the Saumur area of the Loire Valley in which Gary Lee Kraut remembers when travel was less about fooding and more about flirting, less about getting reservations and more about losing inhibitions, less about looking for recommendations and more about following your own nose.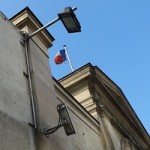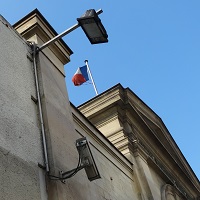 We're all familiar with the French flair for fashion, with the Parisian affection for scarves, the perfect knot for the perfect occasion. Far beyond the stock image of the elegant Parisienne and her scarf, Donna Evleth goes where few travelers will follow to examine a certain sub-culture of scarfwear in France.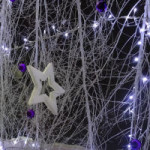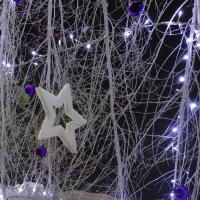 It isn't easy to get into the Christmas spirit on a damp evening in Paris, where the lights don't shine as brightly and cheerfully as they do back home. But sometimes something magical happens that rekindles the holiday spirit, as Claire Fallou discovered one evening while trudging back to her apartment after a long day's work.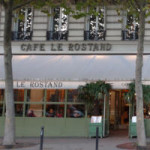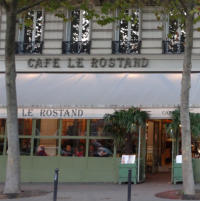 It's a small step from novelist Gil Pender's encounter with Ernest Hemingway in Woody Allen's Midnight in Paris to writer Elizabeth Esris's encounter with Josette in real life's early morning in Paris. In fact, just around the corner, as Elizabeth tells in this exquisite travel story.