Tag: Paris gardens and parks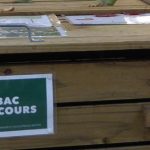 Niamh Tixier, an Irish resident of Paris, volunteers to join the composting team in her local park and takes her turn stirring the compost bin, only to learn the sad truth about this nourishing pile of rubbish.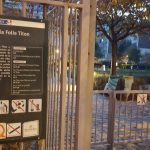 Donna Evleth, a longtime resident of Paris, lives near the Luxembourg Garden, but on this day she's a cross-city tourist. Searching for a park she's never visited and for a less formal garden where she can walk on the grass, she crosses Paris to the Folie Titon Garden in the 11th arrondissement. That's only the beginning of this tale of discovery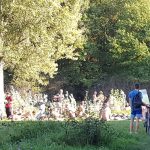 In which the author visits the officially designated nudist zone in the Vincennes Woods for a close look at public nudism in Paris and discovers that it's not so different from visiting the Eiffel Tower.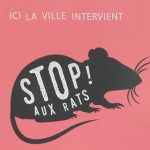 "Maman, Papa ! C'est Ratatouille!" screeched a delighted child as a furry little creature scampered across the playground. It wasn't an isolated sighting. I'd had several brushes with rats on my daily strolls, so when posters announced a town meeting dedicated to "the battle against rodents," I saved the date.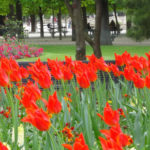 April in Paris. Tulips are in bloom. The flaneuse dresses for an idle stroll, selecting from her wardrobe French-made lingerie, jeans and sweater, before putting on her French-designed sandals and setting out with her French-made umbrella. It's a Made-in-France day, she thinks, a never-know-what-you'll-find, never-know-who-you'll-come-across day.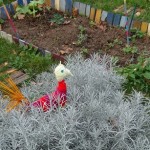 The year 2015 ends on a bright and hopeful day in Paris. I'm relieved to feel no compulsion to come up with resolutions for 2016; I can simply reuse those of 2015 since none of them was realized. Something about this makes me happy.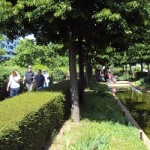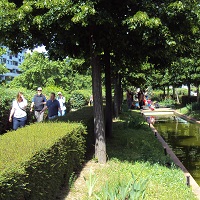 Sixteen years before New York's instantly celebrated High Line opened, Paris inaugurated its own planted promenade, a strip of green cutting east-west through the 12th arrondissement along the path of old train tracks. The 3-mile long path of greenery called the Coulée Vert René-Dumont flows from near the Bastille to the Paris beltway, offering views of urban architecture along the way.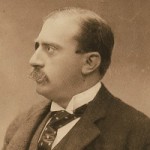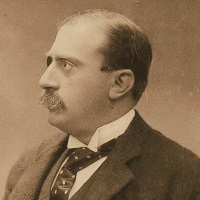 The Nissim de Camondo Museum overlooking Parc Monceau in Paris presents an extraordinary collection of 18th-century decorative arts, reveals the technology and services of an ultra-modern early-20th-century home, and tells of the life and times of the de Camondo family as bankers, philanthropists, collectors and Jews.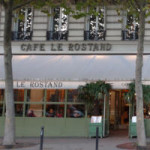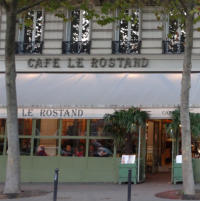 It's a small step from novelist Gil Pender's encounter with Ernest Hemingway in Woody Allen's Midnight in Paris to writer Elizabeth Esris's encounter with Josette in real life's early morning in Paris. In fact, just around the corner, as Elizabeth tells in this exquisite travel story.