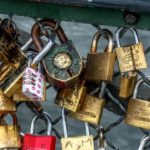 This is for all the lovers out there—at least for those who attached locks to Paris bridges over the Seine and for those who are disappointed that love locks have been banned from the city center. On May 13 bunches of them will be up for auction at Paris's official pawn shop.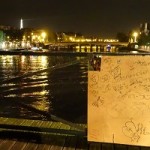 The City of Paris has begun investing in the fight against love locks on its famous bridges by placing glass panels that bring back the stunning views that attracted people to place locks there in the first place.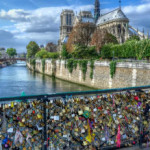 Some see them as graffiti, others view them as symbols of love placed at the heart of a romantic city. They are the love locks of Paris, attached to historic bridges over the River Seine. A France Revisited audio-slideshow.