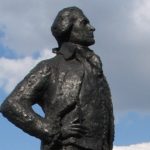 Dear Friends and Fellow Travelers, January 19, 2017. We gather here today to recognize and affirm our place in the world. We gather not to walk lock-step towards a single destination, but to wherever our interests, whims and desires may lead us, without willful harm to others. Where are we? Let us consider: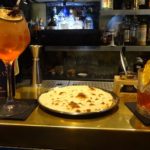 In this first in a series of Paris cocktail bar expeditions we sipped our way through a sliver of the 10th arrondissement with stops at three very different bars -- Lavomatic, CopperBay and Baranaan -- located just off Boulevard Saint-Martin, between the metro stations République and Strasbourg Saint-Denis.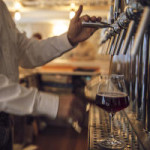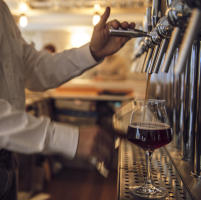 France's once-vibrant beer brewing tradition lost its way in the 20th century. But now the beer drought is over. The craft of brewing fine beer is back and with it the art of enjoying it, as Kate Robinson reports from La Fine Mousse, the first bar in Paris to seriously specialize in craft beer.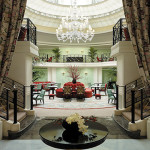 An evening at Le Bar and La Bauhinia at the Shangri-La Hotel in Paris reveals the seduction of an evening at a top-tier hotel... and a little cleavage.
You think you're hip but you still don't know that Le Comptoir General, a bar and events space across the street from Canal Saint Martin, is among the hippest spaces in Paris this spring?
An evening in the second arrondissement: A stop in at Harry's Bar, a Paris slice of Pax Americana, followed by dinner at classic old brasserie Gallopin.