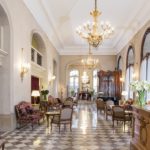 Refurbished in 2015 and a wine bar added in 2016, the 5-star Hotel Regina, across the street from the Louvre, has regained its place among the luxury hotels of Paris's 1st arrondissement. Gary Lee Kraut nods to Joan of Arc then pushes through the revolving door for a visit and a glass of wine.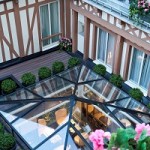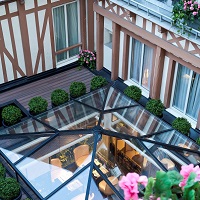 With three of Paris's heavyweight luxury hotels sidelined for renovation, five-star 'boutique' inns are raking in a new clientele. Corinne LaBalme visits the venerable Hôtel San Régis, which completed its oh-so-chic makeover just in time to welcome refugees from the Ritz, Crillon and Plaza Athénée.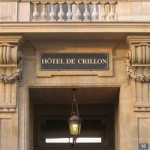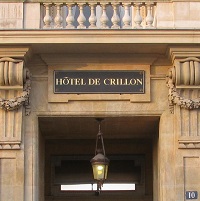 Hôtel de Crillon, the palatial Paris hotel on Place de la Concorde, is closing on March 31, 2013, leaving little time for one last...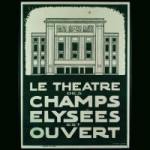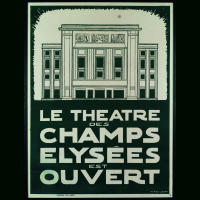 It's centennial season on Avenue Montaigne as two of the anchors of Paris's most couture-conscious street celebrate their 1913 origins and moments in their illustrious histories: the ever-chic Théâtre des Champs-Elysées and the ever-fashionable Hôtel Plaza Athénée. See how to join in the celebration.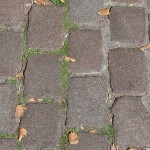 In this prequel to a bar, restaurant and hotel review, the author encounters an Italian, three Kazakhstanis and an impatient French woman on the route to Shangri-La.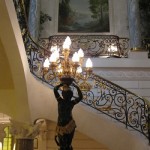 Considerations on the location, the decor and the Eiffel Tower views of the Shangri-La Hotel in Paris, a 5-star hotel in the 16th arrondissement, including tea in the lounge, a drink at the bar and dinner in one of its three restaurants.