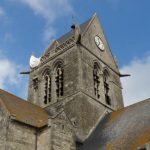 Two films are shown at the Airborne Museum in Sainte Mere Eglise, Normandy. One of them is among the better introductory films to a visit to the Landing Zone. The other, a film glorifying Ronald Reagan, is undoubtedly the worst. An editorial explaining why the latter should be taken down.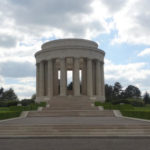 Between America First and me first there isn't much daylight for a national history lesson. Nevertheless, you don't have to be a war buff or a history buff to visit American-related First World War sights in France and to understand how they relate to our place in the world today.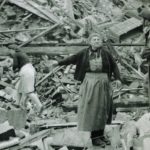 Of the 20,000 Normans who died as a direct result of WWII, the majority were killed by Allied bombardments. The effect of war on civilian populations is now the subject of a museum in Falaise, birthplace of William the Conqueror and site, with its surroundings, of the final combat of the Battle of Normandy 1944.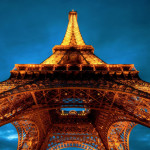 The perfect Paris and France travel gift for your friends and loved ones--or for yourself--suffering from Paris-envy, Francophilia and a frequent desire to travel to France: Travel therapy with Gary Lee Kraut, editor of France Revisited.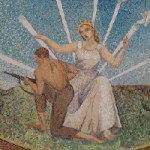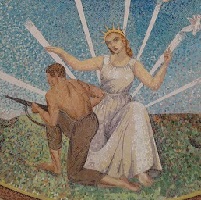 June 6, 2015—On the eve of the 71st anniversary of the D-Day landing in Normandy, Dan Schlossberg of Travel Itch Radio invited France Revisited's editor Gary Lee Kraut on the show to discuss D-Day and other American War Memories in France.
While the recent terrorist attacks in Paris caused some travelers to push the pause button on their immediate European travel plans, we can all be armchair travelers this month when New Jersey native and award-winning Paris-based travel writer Gary Lee Kraut explores France during a tour in New Jersey, Pennsylvania and Washington, D.C. from Feb. 16 to March 2, 2015.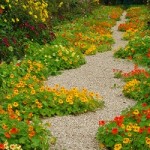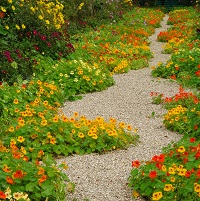 How and why to combine a visit to Monet's House and Gardens at Giverny with a visit to the chateau of La Roche Guyon, whether on a daytrip from Paris or a longer excursion to Normandy.
The editor's winter Jan.-Feb. 2014 East Coast U.S. lecture tour including talks on war touring, wine touring and "patrimoine" in France.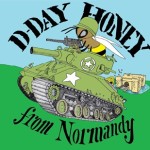 From Pegasus Bridge to Utah Beach, the Landing Zone of Normandy is prime territory for D-Day merchandising, but I'd imagine that very little, if any, of it is actually made in Normandy. So I was a bit wary when saw a jar of "D-Day Honey" for sale this summer at Bernard Lebrec's apple farm between Pointe du Hoc and the American Cemetery.