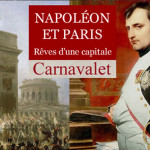 June 18, 2015—Two hundred years ago today Napoleon I (Bonaparte) was defeated at Waterloo. For much of the world (except perhaps for the British) Waterloo speaks far more about the fall of Napoleon and of France's ambitions in Europe under his leadership than it does of the victory of the forces allied against him and against France.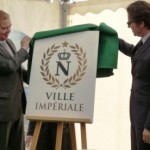 The European Federation of Napoleonic Cities, created by Charles Napoleon, launches the trademark and logo "Ville Impériale" (Imperial City) in the town of Rueil-Malmaison, home to Josephine's Chateau de Malmaison.
My friend Henri was so jealous that I'd seen the excellent exhibition of thrones in the royal apartments of the Palace of Versailles before...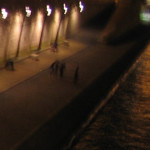 When William Fleisher, a former Philadelphia Police Officer and FBI Special Agent, meets with his pals for lunch there's often blood on the menu...