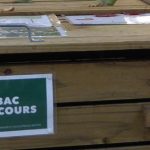 Niamh Tixier, an Irish resident of Paris, volunteers to join the composting team in her local park and takes her turn stirring the compost bin, only to learn the sad truth about this nourishing pile of rubbish.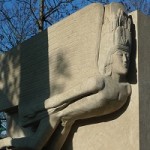 The unveiling on Nov. 30, 2011 of Oscar Wilde's newly restored tomb in Père Lachaise Cemetery in Paris was the occasion to pay tribute to the great 19th-century Irish writer. We take this opportunity to revisit the turbulent history of the tomb itself.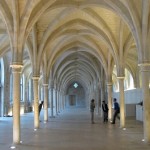 Paris beyond French culture: a look at the Irish, British, Swedish, Russian and Polish cultural centers and other national and religious centers throughout the capital.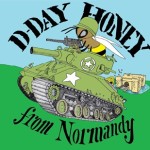 From Pegasus Bridge to Utah Beach, the Landing Zone of Normandy is prime territory for D-Day merchandising, but I'd imagine that very little, if any, of it is actually made in Normandy. So I was a bit wary when saw a jar of "D-Day Honey" for sale this summer at Bernard Lebrec's apple farm between Pointe du Hoc and the American Cemetery.