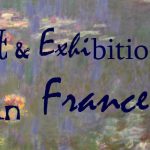 A rich variety of art shows and other exhibitions await travelers exploring France this summer. Corinne LaBalme has selected for France Revisited some of the most notable of these.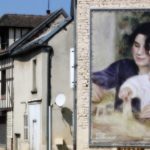 As the village of Essoyes in southern Champagne prepares to open Renoir's home to the public and the surrounding department of Aube celebrates this as the Year of Renoir, Janet Hulstrand, a part-time American resident of Essoyes, examines the life of Aline Charigot Renoir, wife of the artist and mother of three artists.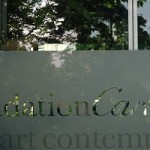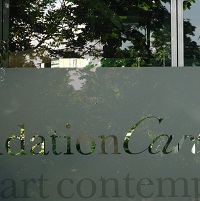 Questions of the art of surveillance and the surveillance of art are delightfully and profoundly explored at the 30th anniversary exhibition at the Fondation Cartier pour l'art contemporain in Paris's 14th arrondissement that runs through September 21, 2014.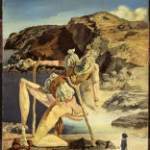 A retrospective of the work of Salvador Dali, the last giant of the history of 20th-century art, showing at the Pompidou Center in Paris, Nov. 21, 2012 to March 25, 2013. Article by Catherine Rigollet translated and adapted for France Revisited.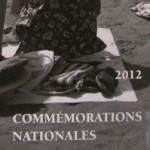 Every year the National Archives of France selects events of historical significance to highlight as national commemorations on the occasion of a multiple of their centennial or semicentennial, providing insights into the French national identity.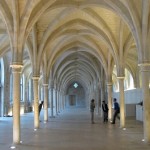 Paris beyond French culture: a look at the Irish, British, Swedish, Russian and Polish cultural centers and other national and religious centers throughout the capital.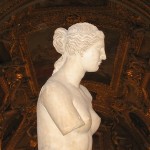 Wearing the last vestiges of their summer tan, Parisians re-enter the hallow grounds of the Louvre, the Grand Palais, the Orsay and other such temples of culture and art.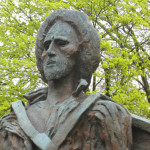 "There's nothing to see here," he says before we enter room #5 at the Auberge Ravoux, the inn where Vincent Van Gogh lived and...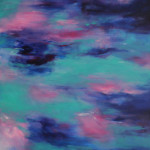 Early autumn in Paris a travel writer and culture journalist can be lulled into thinking he's working by the mere fact that he's received a dozen invitations for art openings.