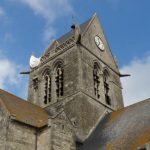 Two films are shown at the Airborne Museum in Sainte Mere Eglise, Normandy. One of them is among the better introductory films to a visit to the Landing Zone. The other, a film glorifying Ronald Reagan, is undoubtedly the worst. An editorial explaining why the latter should be taken down.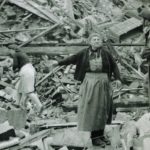 Of the 20,000 Normans who died as a direct result of WWII, the majority were killed by Allied bombardments. The effect of war on civilian populations is now the subject of a museum in Falaise, birthplace of William the Conqueror and site, with its surroundings, of the final combat of the Battle of Normandy 1944.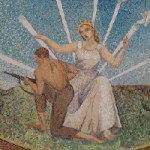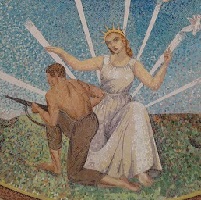 June 6, 2015—On the eve of the 71st anniversary of the D-Day landing in Normandy, Dan Schlossberg of Travel Itch Radio invited France Revisited's editor Gary Lee Kraut on the show to discuss D-Day and other American War Memories in France.
The editor's winter Jan.-Feb. 2014 East Coast U.S. lecture tour including talks on war touring, wine touring and "patrimoine" in France.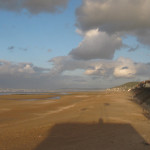 Normandy's Flowered coast has much to offer in terms of fine hotels and recommendable restaurants. But the fit traveler also needs some exercise, the occasion for some expansive sea views.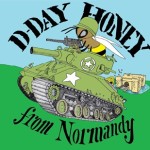 From Pegasus Bridge to Utah Beach, the Landing Zone of Normandy is prime territory for D-Day merchandising, but I'd imagine that very little, if any, of it is actually made in Normandy. So I was a bit wary when saw a jar of "D-Day Honey" for sale this summer at Bernard Lebrec's apple farm between Pointe du Hoc and the American Cemetery.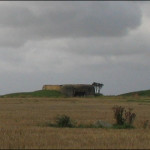 I was worken by the rain at 6:30 a.m.. Except that it wasn't the raind; it was water drizzling into the room from the ceiling. In a moment of verteran-like panic I had a flashback to one year ago when...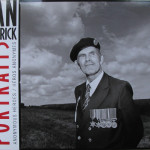 On the anniversary of D-Day, June 6, 1944, France Revisited honors veterans and the fallen through the work of American photographer Ian Patrick.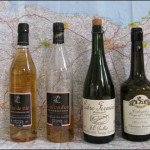 An introduction to the alcoholic apple-based beverages cidre (hard cider) and calvados produced in Normandy.