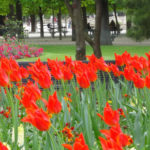 April in Paris. Tulips are in bloom. The flaneuse dresses for an idle stroll, selecting from her wardrobe French-made lingerie, jeans and sweater, before putting on her French-designed sandals and setting out with her French-made umbrella. It's a Made-in-France day, she thinks, a never-know-what-you'll-find, never-know-who-you'll-come-across day.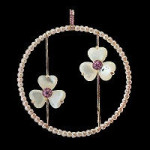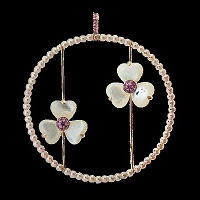 Colors, flowers, elegance, balance: what sounds like a stroll through the Luxembourg Garden or a glimpse into the lobby of a palatial hotel is, this morning, an encounter with Isabelle Langlois in her shop on rue de la Paix, Paris's runway for high jewelry.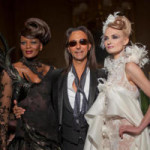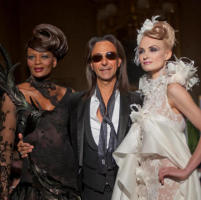 Is haute couture for the birds? Absolutely, says fashion follower Corinne LaBalme, who joined the flock at Paris Fashion Week to report on the Spring/Summer 2013 collections. With stylists pushing the envelope, haute couture has always functioned as the canary in the fashion mineshaft.
The formerly workaday neighborhood of the northern Marais has been increasingly gentrified over the past 15 years, but something that hasn't changed is the discreet presence of one of France's few remaining creators of luxury silverware, tableware and decorative accessory: Lapparra.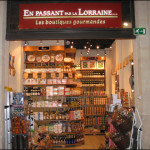 Trains from Paris's East Station head into the Lorraine and Alsace regions of France, but products from those regions are found in and by the station.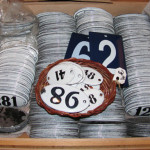 My favorite little shop in Paris, one of the last living vestiges of the historical belly of Paris that was the Les Halles Quarter, closed at the end of July 2009. It had been a long time coming--rather, going. It isn't easy making a living selling...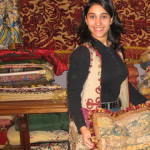 An encounter with Leyha Ahi, seller of antique textiles in Marché Dauphine at the Saint Ouen Flea Markets on the edge of Paris, Porte de Clignancourt.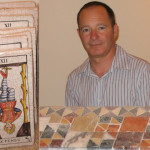 Olivier Mangnez's showroom Villa Paris presents old-fashion, artisan-made tiles of terracotta, stone, and enamel, including collections of delft, azulejos, marble marquetry, mosaics and others, made à l'ancienne in the countries where the individual styles originated or where bygone traditions of production are maintained.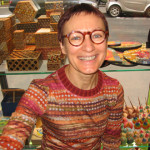 Meet Lynn Rovida, the joyful American owner of Tumbleweed, a playful Paris shop with a whimsical selection of handcrafted toys, finely cut puzzles, inlaid puzzle boxes and animated sculptures.