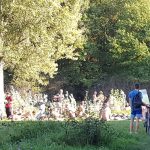 In which the author visits the officially designated nudist zone in the Vincennes Woods for a close look at public nudism in Paris and discovers that it's not so different from visiting the Eiffel Tower.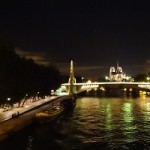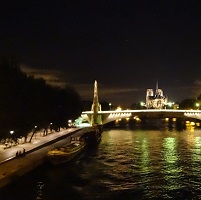 Biking Paris after midnight on a warm summer's night is a spectacular way for residents and visitors to (re) discover the pleasure of Paris by night.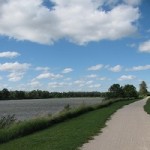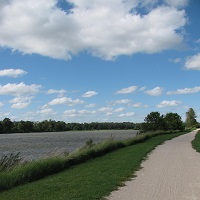 There are those big biking trips that you spend months preparing. Then there are those short trips that begin with "Hey, it's going to be nice out this weekend—let's go biking… in the Loire Valley!" This little Loire loop—three days, two nights, including two days of biking—is of the latter kind. Beginning and ending in Blois...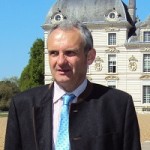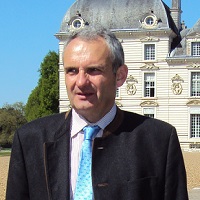 The elegant Château de Cheverny is "chez moi" for Charles-Antoine de Vibraye and his family. Call him "marquis" if you like. His ancestors have resided on the premises for the better part of 600 years. Cheverny was one of the first private French estates to open its gates to the public, and de Vibraye welcomes on average 350,000 guests per year to his castle-sweet-castle.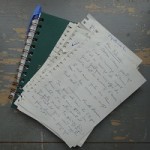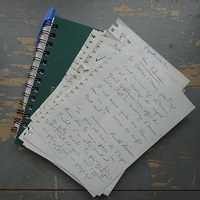 I have two bad habits with respect to my writing. 1. I don't immediately type up my notes. 2. I lose my notebooks. So how to deal with a notebook thief?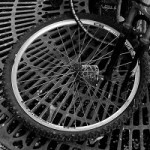 A call for contributors to turn a cranky eye on their surroundings brought forth a photographic rant from Va-nu-pieds, France Revisited's fetish photographer, who's fed up with the sight of bicycle cadavers on the sidewalks of Paris.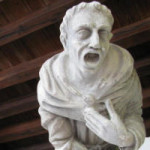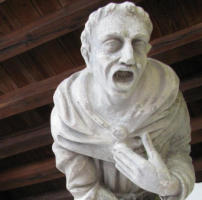 Even without knowing much of the historical bla-bla about Blois, this Loire Valley town is a place of fascinating, magical, entertaining and tasty encounters. So before describing why Blois is considered the linchpin of understanding the history and architecture of the Loire Valley I'd like to introduce you to some of the people and characters that I encountered during a day of research throughout the town.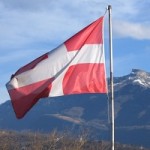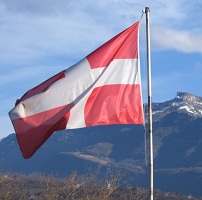 In which the author visits and revisits Chambery, the capital of Savoy in the Rhone-Alpes region, remembers old stones and water slides, tries to see the mountains through the mist, contemplates reading Rousseau, going cycling and visiting a museum, takes a cruise on Lake Bourget from Aix-les-Bains, goes skiing with Italians on Grand Revard, and reports on hotels and restaurants in and around Chambery.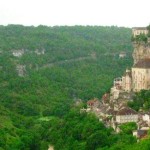 Inveterate cyclist Walter J. Moore, 70, takes a biking trip in the departments of Dordogne and Lot in southwest France and stops along the dramatic cliffs of Rocamadour to explore history and legends.