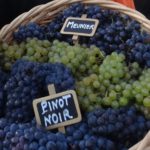 An introduction to Marne Valley champagne, from the western portion of the winegrowing region, where 70% of the vineyards are planted with pinot meunier, the Rodney Dangerfield of champagne grapes. An encounter with grower-producers who give the grape the respect it deserves. And good reasons to attend the annual October champagne festival in Chateau-Thierry.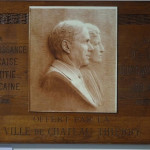 In the aftermath of the Great War of 1914-1918, American philanthropy and charitableness made its mark in Europe with initiatives to assist in the social, economic and structural reconstruction of devastated regions of northern and northeastern France. Château-Thierry, 55 miles east of Paris along the Marne River, benefited from the dedication of Reverend Julian Wadsworth and his wife, who created the House of French-American Friendship.
Eighty-five miles northeast of Paris there stands on the plateau of the old town of Laon one of the great, undervisited Gothic cathedrals of...