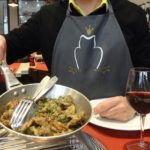 Country fare meets upscale neighborhood near the Arc de Triomphe at Thomas Boutin's Le Vieux Crapaud, where venturesome eaters enjoy frogs, pig's ears, snails and pigeon while their dining companions savor admirable preparations of more familiar traditional bistro cuisine.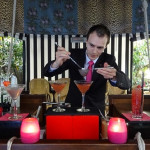 From a glamorous 4-star hotel to a hip budget hideaway by way of an elegant BnB, here are seven Paris inns offering unexpected oases, notable whether you're lodging there or just looking for an open-air bar away from car fumes.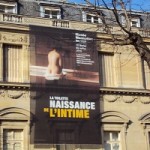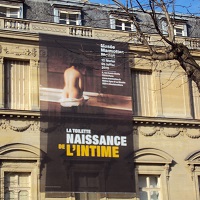 In a delightfully exhibitionistic exhibition running February 12-July 5, 2015, Paris's Marmottan-Monet Museum examines French personal hygiene (and lack of) through the ages. (Spoiler alert: Lots of dirty pictures!)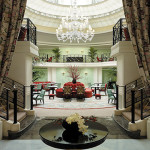 An evening at Le Bar and La Bauhinia at the Shangri-La Hotel in Paris reveals the seduction of an evening at a top-tier hotel... and a little cleavage.