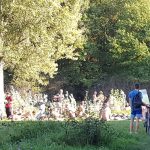 In which the author visits the officially designated nudist zone in the Vincennes Woods for a close look at public nudism in Paris and discovers that it's not so different from visiting the Eiffel Tower.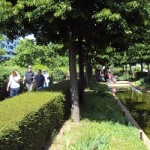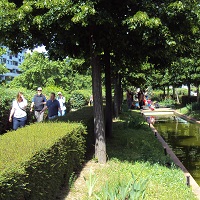 Sixteen years before New York's instantly celebrated High Line opened, Paris inaugurated its own planted promenade, a strip of green cutting east-west through the 12th arrondissement along the path of old train tracks. The 3-mile long path of greenery called the Coulée Vert René-Dumont flows from near the Bastille to the Paris beltway, offering views of urban architecture along the way.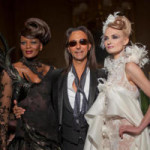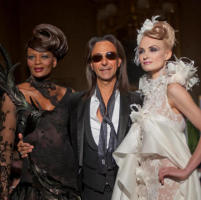 Is haute couture for the birds? Absolutely, says fashion follower Corinne LaBalme, who joined the flock at Paris Fashion Week to report on the Spring/Summer 2013 collections. With stylists pushing the envelope, haute couture has always functioned as the canary in the fashion mineshaft.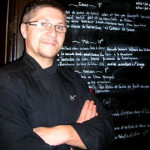 A review of Le Cote-Roti, the bistronomic restaurant of owner-chef Nicolas Michel located near one of Paris's most historic and exhuberant food markets.