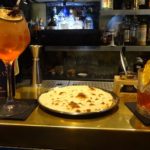 In this first in a series of Paris cocktail bar expeditions we sipped our way through a sliver of the 10th arrondissement with stops at three very different bars -- Lavomatic, CopperBay and Baranaan -- located just off Boulevard Saint-Martin, between the metro stations République and Strasbourg Saint-Denis.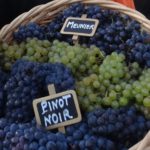 An introduction to Marne Valley champagne, from the western portion of the winegrowing region, where 70% of the vineyards are planted with pinot meunier, the Rodney Dangerfield of champagne grapes. An encounter with grower-producers who give the grape the respect it deserves. And good reasons to attend the annual October champagne festival in Chateau-Thierry.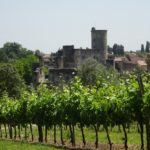 In which the author takes part in a joyful musical wine and food walk through vineyards in the Entre-Deux-Mers zone of the Bordeaux winegrowing region organized by the Caves de Rauzan wine cooperative. Article includes a France Revisited video of the event. Rauzan's next "promenade gourmande" takes place on June 12.