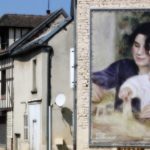 As the village of Essoyes in southern Champagne prepares to open Renoir's home to the public and the surrounding department of Aube celebrates this as the Year of Renoir, Janet Hulstrand, a part-time American resident of Essoyes, examines the life of Aline Charigot Renoir, wife of the artist and mother of three artists.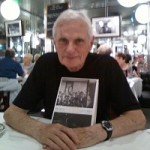 Janet Hulstrand tells about her encounter with Holocaust survivor Paul Niedermann and interviews him about his life, his work and his childhood.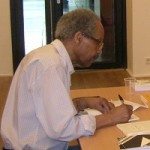 In honor of the American poet James A. Emanuel, a longtime resident of Paris, who passed away at the age of 92 on Sept. 28, 2013, Janet Hulstrand shares her memories of her first encounter with the man and his work and of his guest appearances from 2000 to 2013 in her summer class "Paris: A Literary Adventure." This article is accompanied by 3 videos of James Emanuel reading his work during his classroom appearance in July 2011.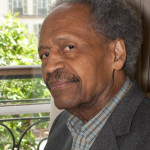 James A. Emanuel passed away on September 28, 2013, at the age of 92. His ashes are in the columbarim at Pere Lachaise Cemetery...