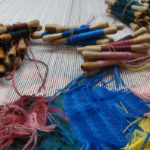 The International Center of Aubusson Tapestry represents far more than a pat on the back to the history of tapestry-making in the Creuse region. It also reaffirms and encourages the continuity of know-how for the entire branch of tapestry-related activities in Aubusson, Felletin and elsewhere in Creuse.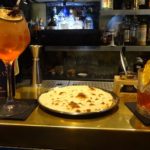 In this first in a series of Paris cocktail bar expeditions we sipped our way through a sliver of the 10th arrondissement with stops at three very different bars -- Lavomatic, CopperBay and Baranaan -- located just off Boulevard Saint-Martin, between the metro stations République and Strasbourg Saint-Denis.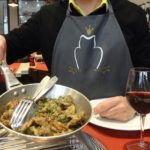 Country fare meets upscale neighborhood near the Arc de Triomphe at Thomas Boutin's Le Vieux Crapaud, where venturesome eaters enjoy frogs, pig's ears, snails and pigeon while their dining companions savor admirable preparations of more familiar traditional bistro cuisine.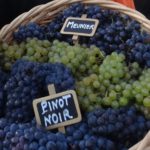 An introduction to Marne Valley champagne, from the western portion of the winegrowing region, where 70% of the vineyards are planted with pinot meunier, the Rodney Dangerfield of champagne grapes. An encounter with grower-producers who give the grape the respect it deserves. And good reasons to attend the annual October champagne festival in Chateau-Thierry.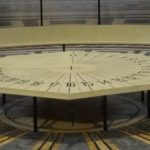 From Eiffel's engineering to Pasteur's rabies vaccine, from the trace of the Paris meridian to the swing of Foucault's pendulum, from the Botanical Garden to the Discovery Palace, science holds a place of honor in the French capital. It's a place that's often ignored.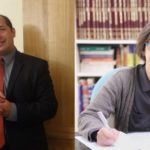 On the morning of January 14, 2015, American Rabbi Tom Cohen and French Rabbi Pauline Bebe, a unique couple in Judaism in France and worldwide, awoke to news that soldiers had arrived outside their respective synagogues in Paris.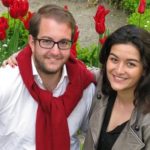 While classic ride-sharing brings together drivers and passengers who share a common destination, a new service brings together those who share a common interest in a culture. The young company Covoiture-Art.com is offering "cultural ride-sharing," a way of taking a daytrip to a monument, museum or heritage site if you need a ride to get there or if you have wheels and would like company.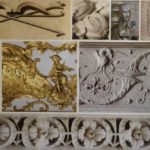 We are often at a loss for words when we travel in continental Europe. It isn't only the words for natural conversation that are lacking but also the vocabulary of the things we see. Vocabulaire Illustré de l'Ornament by Evelyne Thomas, an illustrated dictionary of the vocabulary of the ornamental and decorative elements of architecture and other arts, can help.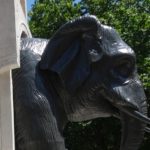 Chambery, a city of 58,000 at the base of the Alps, aspires to "the sweetness of life in a pleasant and secure society" as it honors its art, its history and its elephants.