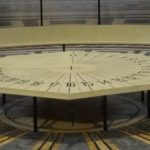 From Eiffel's engineering to Pasteur's rabies vaccine, from the trace of the Paris meridian to the swing of Foucault's pendulum, from the Botanical Garden to the Discovery Palace, science holds a place of honor in the French capital. It's a place that's often ignored.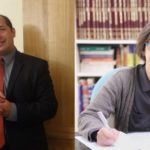 On the morning of January 14, 2015, American Rabbi Tom Cohen and French Rabbi Pauline Bebe, a unique couple in Judaism in France and worldwide, awoke to news that soldiers had arrived outside their respective synagogues in Paris.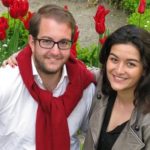 While classic ride-sharing brings together drivers and passengers who share a common destination, a new service brings together those who share a common interest in a culture. The young company Covoiture-Art.com is offering "cultural ride-sharing," a way of taking a daytrip to a monument, museum or heritage site if you need a ride to get there or if you have wheels and would like company.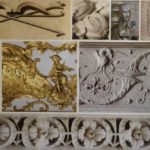 We are often at a loss for words when we travel in continental Europe. It isn't only the words for natural conversation that are lacking but also the vocabulary of the things we see. Vocabulaire Illustré de l'Ornament by Evelyne Thomas, an illustrated dictionary of the vocabulary of the ornamental and decorative elements of architecture and other arts, can help.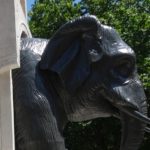 Chambery, a city of 58,000 at the base of the Alps, aspires to "the sweetness of life in a pleasant and secure society" as it honors its art, its history and its elephants.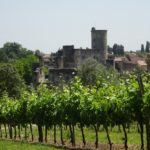 In which the author takes part in a joyful musical wine and food walk through vineyards in the Entre-Deux-Mers zone of the Bordeaux winegrowing region organized by the Caves de Rauzan wine cooperative. Article includes a France Revisited video of the event. Rauzan's next "promenade gourmande" takes place on June 12.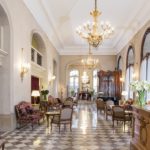 Refurbished in 2015 and a wine bar added in 2016, the 5-star Hotel Regina, across the street from the Louvre, has regained its place among the luxury hotels of Paris's 1st arrondissement. Gary Lee Kraut nods to Joan of Arc then pushes through the revolving door for a visit and a glass of wine.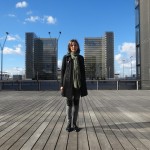 An encounter with Christine Hoarau-Beauval, cofounder of ArchiTrip, a Paris-based company offerings tours of 20th and 21st century architecture and urban planning that help travelers and residents understanding the evolution of Paris beyond the 19th-century upheavals of Baron Haussmann.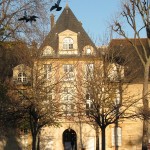 Paris has a rich if sometimes horrific hospital and medical heritage. Hitting the medical trails of the capital allows the off-beat traveler to encounter peaceful courtyards, beautiful chapels, a magnificent crypt, troubling and enlightening history and much medical knowledge along the way.