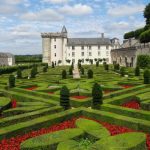 The chateaux of the Loire Valley each tell a story, many stories in fact, mostly told in limestone and slate. But not all of its stories are written in stone. Some are also told in vegetation (gardens, parks, woods and forests) and water (rivers, streams, canals and basins).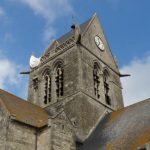 Two films are shown at the Airborne Museum in Sainte Mere Eglise, Normandy. One of them is among the better introductory films to a visit to the Landing Zone. The other, a film glorifying Ronald Reagan, is undoubtedly the worst. An editorial explaining why the latter should be taken down.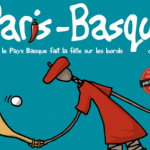 An encounter with two Basque chefs in Paris, Thierry Dufroux of Bistro Belhara and Mathieu Moity of Iratze, participants in Paris-Basque, an annual festival that brings Basque cuisine, sports, music and good cheer to Paris. Includes video interviews with the chefs.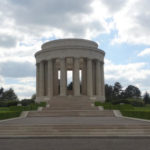 Between America First and me first there isn't much daylight for a national history lesson. Nevertheless, you don't have to be a war buff or a history buff to visit American-related First World War sights in France and to understand how they relate to our place in the world today.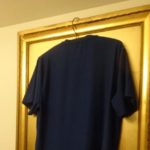 A vignette is a short text that focuses on a moment, a mood, a scene, a character, an encounter, an idea or a place. Here are three Paris vignettes that involve shopping, gift-giving and biking.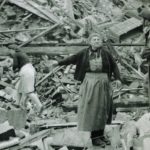 Of the 20,000 Normans who died as a direct result of WWII, the majority were killed by Allied bombardments. The effect of war on civilian populations is now the subject of a museum in Falaise, birthplace of William the Conqueror and site, with its surroundings, of the final combat of the Battle of Normandy 1944.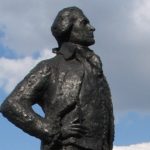 Dear Friends and Fellow Travelers, January 19, 2017. We gather here today to recognize and affirm our place in the world. We gather not to walk lock-step towards a single destination, but to wherever our interests, whims and desires may lead us, without willful harm to others. Where are we? Let us consider: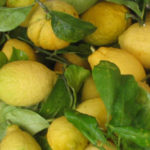 From the bulls in the Camargue to the olive trees of Provence, from the vineyards of the Rhone Valley to the lemon trees of Menton and from the fig trees of Solliès to the apple orchards of Haute Durance, the agriculture of southeast France (Provence-Alpes-Côte d'Azur) offers a variety of stunning landscapes and notable products to travelers in search of local and regional gastronomy.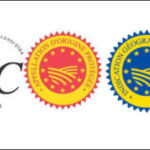 The association of food and drink with place is what most marks market-based gastronomy in France. In this series we provide travelers with lists of appellations, geographic indicators and other labels given to certain agricultural products in various regions of France. Before getting to the lists, we explain here the various terms and labels that you'll encounter in your seach for quality food and drink and for delicious insights into local and regional traditions.