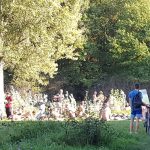 In which the author visits the officially designated nudist zone in the Vincennes Woods for a close look at public nudism in Paris and discovers that it's not so different from visiting the Eiffel Tower.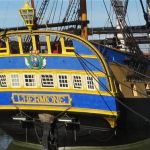 As a former naval and shipbuilding town once surrounded by marshland, Rochefort can't stake a claim to quaint streets, charming strolls or photogenic vistas. But nearly a hundred years after the closing of its naval shipyard, the town has played its historical cards in such a way as to make this an attention-grabbing, off-circuit destination.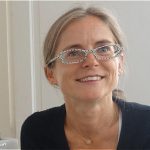 An interview with Sylvie Deschamps, France's Master Artist of gold embroidery and director of the Bégonia d'Or workshop in Rochefort, an upriver port town in western France. Includes demonstration video.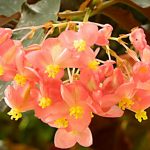 The town of Rochefort in western France, best known for its historic naval dockyard, is home to Europe's most important collection of begonias, which is to be expected given that there would be no begonias (or magnolias or fuchsias) were it not for Rochefort. An explanation and a visit.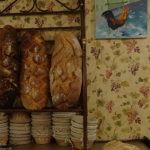 It's 2am on a Tuesday night and I'm enjoying a bowl of French onion soup at La Poule au Pot in the Halles quarter in central Paris. What may sound like an unreasonable hour to be out dining on a weekday is in fact the perfect time to get to know one of the most esteemed traditional bistros and most venerable bistro owners in the capital.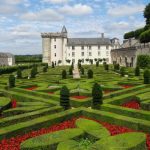 The chateaux of the Loire Valley each tell a story, many stories in fact, mostly told in limestone and slate. But not all of its stories are written in stone. Some are also told in vegetation (gardens, parks, woods and forests) and water (rivers, streams, canals and basins).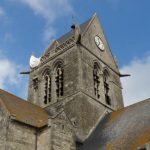 Two films are shown at the Airborne Museum in Sainte Mere Eglise, Normandy. One of them is among the better introductory films to a visit to the Landing Zone. The other, a film glorifying Ronald Reagan, is undoubtedly the worst. An editorial explaining why the latter should be taken down.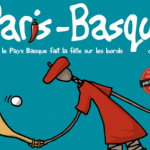 An encounter with two Basque chefs in Paris, Thierry Dufroux of Bistro Belhara and Mathieu Moity of Iratze, participants in Paris-Basque, an annual festival that brings Basque cuisine, sports, music and good cheer to Paris. Includes video interviews with the chefs.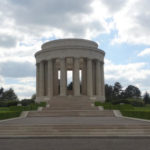 Between America First and me first there isn't much daylight for a national history lesson. Nevertheless, you don't have to be a war buff or a history buff to visit American-related First World War sights in France and to understand how they relate to our place in the world today.