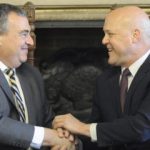 Orléans and New Orleans have been bound by name ever since the latter's founding as a French colony in 1718. But it wasn't until January 5, 2018 that the French city on the northern tip of the Loire and the American city on a southern bend of the Mississippi formerly declared themselves related. Sisters, in fact.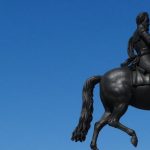 A selection of 30 of France's 2018 National Commemorations—of saints, queens, and musicians, assassinations, treaties and war, slavery, gastronomy and science—that give insights into various aspects of French history, culture and politics.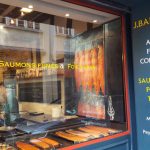 Foie gras and smoked salmon, staples of the French celebratory and holiday table, are both produced with excellence and tradition by J. Barthouil, a family business located in southwest France with a shop in the Marais in Paris.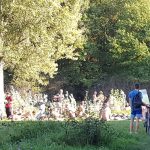 In which the author visits the officially designated nudist zone in the Vincennes Woods for a close look at public nudism in Paris and discovers that it's not so different from visiting the Eiffel Tower.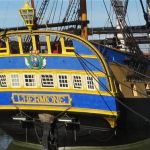 As a former naval and shipbuilding town once surrounded by marshland, Rochefort can't stake a claim to quaint streets, charming strolls or photogenic vistas. But nearly a hundred years after the closing of its naval shipyard, the town has played its historical cards in such a way as to make this an attention-grabbing, off-circuit destination.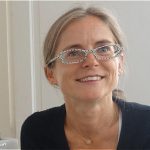 An interview with Sylvie Deschamps, France's Master Artist of gold embroidery and director of the Bégonia d'Or workshop in Rochefort, an upriver port town in western France. Includes demonstration video.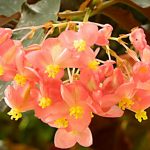 The town of Rochefort in western France, best known for its historic naval dockyard, is home to Europe's most important collection of begonias, which is to be expected given that there would be no begonias (or magnolias or fuchsias) were it not for Rochefort. An explanation and a visit.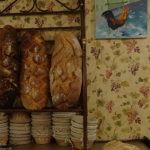 It's 2am on a Tuesday night and I'm enjoying a bowl of French onion soup at La Poule au Pot in the Halles quarter in central Paris. What may sound like an unreasonable hour to be out dining on a weekday is in fact the perfect time to get to know one of the most esteemed traditional bistros and most venerable bistro owners in the capital.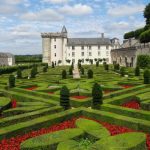 The chateaux of the Loire Valley each tell a story, many stories in fact, mostly told in limestone and slate. But not all of its stories are written in stone. Some are also told in vegetation (gardens, parks, woods and forests) and water (rivers, streams, canals and basins).