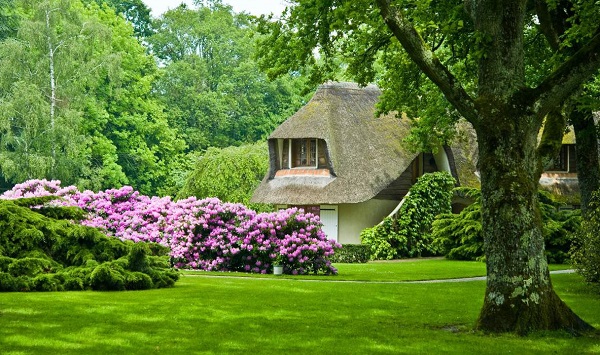 Corinne LaBalme visits the family-run inn that was one of the founding members of the grouping of resorts and restaurants now known as Relais & Châteaux.
* * *
Relais & Châteaux… If those words mean nothing to you, it's a safe bet that your travel budget and fantasies typically stops short of 5-star lodging. Relais & Châteaux, a grouping of individually owned hotels and restaurants, publishes a luxurious color catalog with drool-inducing cheesecake photos of its platinum-card fantasy resorts. It's 815 pages of travel porn.
Today's Relais & Châteaux spans the globe from A(rgentina) to Z(ambia), with 544 resort/restaurant "members." Of course, all this glamor had to start somewhere and "somewhere" turns out to be roughly 80 miles south of Paris, in Loiret, a region on the eastern edge of the Loire Valley, at a quiet, family-run inn called the Auberge des Templiers.
Back in the 1940s, the French were just getting used to the concept of paid vacations. Naturally, everyone wanted to go south for their holiday, and the National 7 highway, linking Paris with the Riviera, took on a mythic allure, similar to that of Route 66 in the US.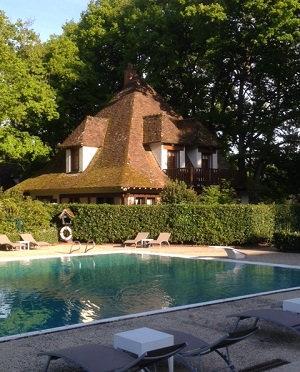 In 1945 the grandmother of the present owner of the Auberge des Templiers opened her roadside family kitchen to hungry vacationers happy to hit the road in liberated France. Nine years later, what had become a prosperous inn joined seven other National 7 inns to form Relais de Campagne, an association dedicated to "calm, comfort and courtesy." Their pilot group was federated under the Relais & Chateaux banner in 1975.
Of the original eight hotels, only the Auberge des Templiers still exists. Guillaume Dépée, the third generation to run the family business, occasionally finds it difficult to fit into the corporate mentality of the present-day R&C, a gold-plate logo that embraces wine tasting in Uruguay, Chinese spa treatments in Nanjing, and luxury safaris near Kenya's Maasai Reserve.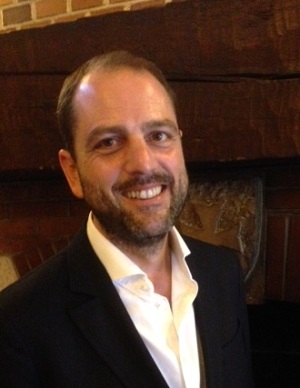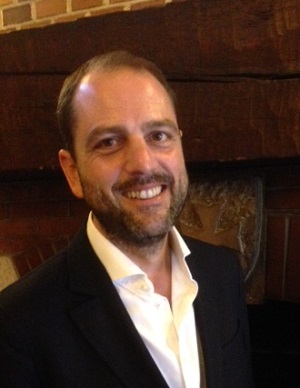 "There's an emphasis on global investment and celebrity chefs, which are areas where a small family hotel like mine simply can't compete," says Guillaume Dépée, whose restaurant nevertheless has one Michelin star. "I don't do glitter; I do authenticity. I give people exactly what I want as a consumer and what my grandparents stood for: calm, comfort and courtesy."
Calm and comfort? Oh yes! The Auberge is a woodsy haven with wisteria-bedecked terraces, 400-year-old trees and a large outdoor pool. The guestrooms are housed in delightfully eclectic buildings with thatched or gabled rooftops. No two are the same since each generation of the Dépée family makes its own additions. The present owner added an Esthederm spa for the summer 2017 season plus a poolside champagne bar with sushi snacks created by Chef Yoshihiko Miura.
Courtesy? Yes, that's also there but it works both ways. "This is my family home and I don't mind ejecting guests who are rude with the staff," says Dépée, noting that a prized staff-member has worked at the hotel since his grandparents' day. Unlike most hotel directors, Dépée lives on the premises, in the house where he grew up, sharing his digs with a stray cat who developed a penchant for Chef Miura's sashimi.
While the chef hails from Japan (and has a coveted license-not-to-kill with fugu), he displays a Franco-French sensibility for dishes like savory crabmeat with avocado cream and delicate lamb chops accented with herbs straight from the hotel's garden.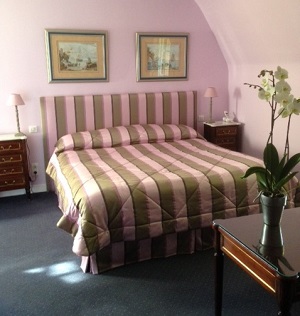 "We buy only from local suppliers who use no pesticides," says Dépée. "We have our beehives for honey and I support local wine-makers. Just don't expect tuna, strawberries in January or water in plastic bottles."
In other words, you can dine at the Templiers without fretting too much about your carbon footprint.
"I totally support the Relais & Châteaux ecological initiatives spearheaded by [Brittany's three-star chef] Olivier Roellinger. As members of the hospitality business, we are the ambassadors and guardians of the precious ecosystems that make our locations so attractive to others."
The Auberge des Templiers is also surprisingly affordable, offering some economical mid-week packages and lunches – either in the restaurant or poolside.
The Auberge des Templiers may be removed from the block-buster chateaux of the Loire Valley but the World Heritage portion of the Loire Valley actually starts right nearby, with the castle at Sully sur Loire. A few miles from there is Saint Benoit sur Loire, notable for the extraordinary details and luminosity of the Romanesque basilica of Fleury Abbey. An excursion from the inn might also include a visit to Gien, famous for its earthenware (faience) and its International Hunting Museum and to Lorris for the Museum of the Resistance and Deportation.
Auberge des Templiers. Les Bézards, 45290 Boismorand. Tel: 02.38.31.80.81. Closed February 15 to March 10. The Auberge is a 75-minute train trip from Paris-Bercy to Nogent-sur-Vernisson. For those arriving for car-free R&R the hotel can arrange to meet guests at the station, a 10-minute drive from the inn.
(c) 2017, Corinne LaBalme