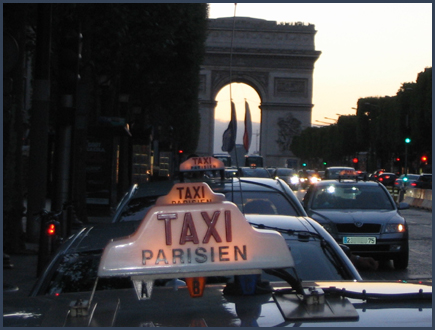 There should no longer be any doubt as to the price of a taxi between Paris and Charles de Gaulle or Orly Airports, in either direction.
Since March 1, 2016 fares have been set and additional baggage fees no longer apply. The legal maximum price for taxi service is set as follows:
Between Charles de Gaulle and right bank Paris: 50 €
Between Charles de Gaulle and left bank Paris: 55 €
Between Orly and right bank Paris: 35 €
Between Orly and left bank Paris: 30 €
The right bank is more or less north of the looping river in Paris and concerns arrondissements 1, 2, 3, 4, 8, 9, 10, 11, 12, 16, 17, 18, 19 and 20.
The left bank is south more or less of the river and concerns arrondissements 5, 6, 7, 13, 14 and 15.
Charles de Gaulle is northeast of the city. Orly is south of the city.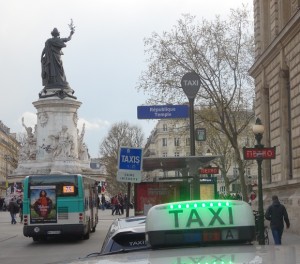 There is also a set fee for reservations that may be added to the fares noted above or to metered fares for other taxi destinations, no matter what distance is covered.
Immediate reservation: 4€
Advance reservation: 7 €
Those additional fees do not apply for hailed taxis.
In the past there drivers have been allowed to add fees for baggage and pets, but those fees no longer exist. A supplement may, however, legally be added for a fifth passenger, even if that fifth passenger is a child.
Tipping of 5-10% is entirely optional. Reservation fees may in themselves may be considered a form of service charge.
If, when taking the taxi from the airport to the hotel, you find the requested fare questionable, remove your bags from the taxi and inquire inside the hotel before making payment.
Note: While it is legal for pre-reserved car services to await clients in the terminal, a licensed taxi may not solicit clients inside a terminal. Beware of anyone who comes up to you offering car service.