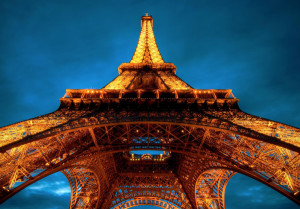 You're restless… your minds wander to distant places… you dream of good food (cuisine, you'd call it)… you imagine yourself surrounded by great monuments, wandering through unkown neighborhoods, pressing your nose against pastry-shop windows… you see yourself "belonging" in the heart of café culture… you'd rather plan a rendezvous than any ordinary get-together… you panic at the having choose between Normandy, the Loire Valley, Provence, the Riviera and all those other places you've read about on France Revisited… you speak of burgundy as though it were more than just a color… you say "baguette," "boutique," "macaron" and "champagne" as though no English words for them exist… and you have an unnatural longing to be wished "bon voyage."
You've got a bad case of Paris-envy, Francophilia, Normandy-mania other regional-minded afflictions.
You're dreaming of a trip to France and you need some travel therapy!
The best self-help travel guide you'll ever get
Help yourself (or as a gift to traveling friends) with a session or two of travel therapy with moi, Gary, Paris's premier travel therapist (and the editor of your trusty and uncommon web magazine France Revisited).
Your therapy sesssion(s) will take place by phone when I call you from Paris (or wherever I may be) whenever you feel a bout of Paris-envy or Francophilia coming on. That typically occurs in the weeks or months before you travel abroad.
As a professional, I'll help you deal with their illusions of the pleasures of travel in France by giving you the advice and the self-help tips that will enable you to realize your dreams with: itinerary planning, restaurant suggestions, logistical counseling, hotel recommendations, personalized tour ideas, child-friendly travel advice and other discreet remedies not found on WebMD
A 50-minute phone session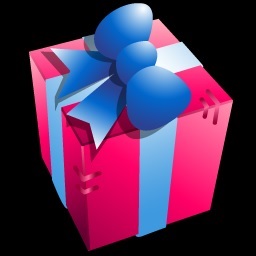 Specialists recommend beginning your travel therapy before entering the hellish spiral of spending countless hours searching online for tours, hotels, restaurants and itineraries and before letting your friend who once spent three days in Paris four years ago tell you exactly how you should live your dream of travel abroad.
Treat yourself (or your friends or loved ones) to a 50-minute session of travel therapy with Gary for only 65 euros.
If you've got a severe case of Francophilia or multi-region-fantasies, consider purchasing two sessions for 120 euros or three session for 170 euros.
And for that special someone on your holiday list, humor their Paris fantasies by offering them one of the unique and personalized tours listed here.
Get informed and you'll suffer no longer from indecision
So don't just sit back suffer from Francophilia or Paris-envy or Normandy-mania and other regional-minded afflictions. Get yourself some hope with a session or more of travel therapy with me by phone, or in person. Yes, you can have travel therapy over café or wine in Paris.
Write to me personally at gary [at] francerevisited.com to arrange a session of travel therapy or to purchase a travel therapy gift certificate for your friends who may be suffering from Paris-envy.
Be kind to yourelf, get travel therapy with a professional (travel specialist).
Gary
Gary Lee Kraut
Editor, journalist, travel therapist
gary [at] francerevisited.com