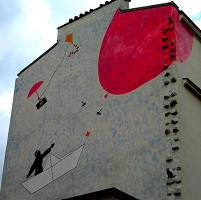 You've had your fill of the museums and are ready to further your explorations into lesser-known neighborhoods and sights beyond the city center. You're ready, then, for a good-humored walking tours in the off-beat eastern neighborhoods of Paris. Join us for this curious exploration of Belleville and Père Lachaise Cemetery, with a delicious lunch stop in between.
For: Curious travelers willing to explore beyond the city center. Can be customized for any number from 1 to 8.
When: Typically 10/10:30am to 5/5:30pm but timing can be adapted to your interests and needs, with the possibility of a final segue into wine or beer bar touring into the early evening.
Why: Because beyond the great museums and monuments of Paris there lies the history of the people, the neighborhoods, the living and the dead.
Price: Depends on the number of participants. Contact for details.
How to sign up: Contact Gary at gary@francerevisited.com. Be sure to note your preferred date and the number of people in your party.
The program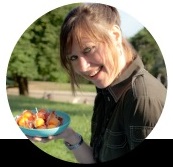 10/10:30AM. Life: Allison Zinder, the chef and tour guide behind Paris on the Edge, will lead you on an exploration of Belleville and Ménilmontant, where you'll learn how the area was transformed from fruit-filled hills to the working-class neighborhoods that gave birth to the likes of Edith Piaf and Maurice Chevalier. Also featured are the history of Belleville's raucous nightlife, Roman-era water sources, and the diversity of immigration to the area, along with curious street art. We'll finish the walk next to the Belleville Park, with its breathtaking views over the most famous monuments of Paris. A fun and fascinating discovery of Paris' most eccentric area.
1PM. Lunch. A variety of lunch possibilities from wine bar/tapas restaurant to a foodie hang-out to an aveyronnais bistro to an exquisite picnic.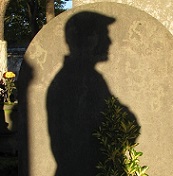 2:30PM. Death. "Every trip of a lifetime is enhanced by a brush with death. And there's no better place to have a near-death experience than in Paris's Père Lachaise Cemetery." So writes, Gary Lee Kraut, award-winning travel writer and creator of the web magazine France Revisited, who will lead the second half of the tour. For the past 200 years, Père Lachaise Cemetery has been THE place to be buried in Paris. More than just grave sites, the tombs form a magnificent sculpture garden of sorts and a veritable who's-who of political, artistic and aristocratic life in Paris and other weird and wonderful characters: Chopin, Delacroix, Sarah Bernhardt, Gertrude Stein and Alice B. Toklas, Heloise and Abelard, Jim Morrison, Oscar Wilde, and Edith Piaf (again), to name but a few. Insightful, entertaining, and a touch of morbidity.
5PM. Rebirth. With time, thirst and interest, Gary will lead you to a local wine or beer bar for us to drink a toast to life in Paris (and to meet some wine or beer folk).