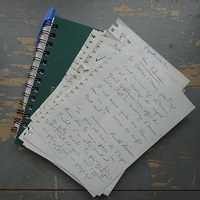 I have two bad habits with respect to my writing.
1. I don't immediately type up my notes. They languish in notebooks that can contain observations, ideas and details on countless subjects for weeks, months, even longer, until I'm ready to use some, trash others and leave others to languish further.
2. I lose my notebooks. I left one on a plane in February when I arrived in New Jersey where I was to begin a lecture tour. The notebook contained notes for lectures, from an interview I'd conducted in Paris two days earlier and who know what else.
I started another notebook when I returned to Paris a month ago, and yesterday I lost that.
I was taking it with me when going to attend a lecture at the Museum of Jewish Art and History about the construction of 19th-century synagogues in the Marais. I placed the notebook—a green hard-covered notebook with a pen stuck into the spine—in the basket of a public bike, a Velib, and I specifically told myself to remember to take it with me when I parked.
I dropped the bike off at a station several blocks from the museum, then walked. As I approached the museum I began pulling things out of my pockets for their security purposes so as to place on the machine along with my notebook…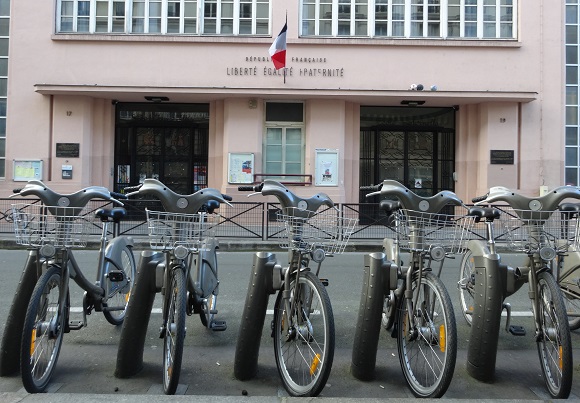 Damn! I'd left the notebook in the Velib basket. I ran back to where I'd left off the bike. No more than ten minutes had transpired since I'd parked, so I figured that if that bike was still there then the notebook would be too. Rounding the corner I was relieved to see that there was a bike where I'd left mine and that there was something in its basket. But as I closed in I saw that instead of it being my notebook with the green cover and the pen sticking in the spine there was a pile of pages torn from a notebook. On closer inspection I saw that the pages were filled front and back with my handwriting.
Across the street there was a man sitting in a van, looking at me as I looked at him. He had the expectant yet troubled expression of someone who's trying to decide whether or not to make a confession.
Beside the van was a garbage can. I crossed the street and looked into the can. Not that I thought the notebook might be in there but I wanted to be close enough to simply turn to the man in the van—his window was partly open—and ask: "Did you see someone take a notebook from that bicycle basket?"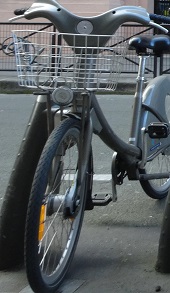 From his troubled expression I actually expected him to pick my notebook up from the passenger seat and hand it to me.
But what troubled him wasn't my notebook by rather his French—it was sparse. He said: "He" (meaning someone) "take notebook go in street there, there" (indicating left and right).
"A thief," I said, half-heartedly.
The man in the van shrugged. He'd seen worse.
I had too, but still! I'd been gone barely 10 minutes. Who would take a notebook from a bicycle basket and leave behind the used pages?
I was upset that someone had taken my notebook, upset at myself for leaving it in the basket, upset that I was going to miss the lecture since I now didn't feel like running to the museum without a notebook and pen.
But I did have my notes. And I had a dozen empty notebooks at home, gifts from tourist officials, the covers marked with logos for Burgundy, Poitou-Charentes, Champagne La Marne, etc. And the thief wouldn't have known that I'd only been gone a few minutes. He would have been walking down the street, seen a nice-looking notebook in a public bicycle basket, looked around for its owner and seen no one but a fellow in a van who would have shrugged helplessly.
The thief would have given a brief flip through the notebook to see if there was any indication who it belonged to, and finding none he would have thought it a shame to let a forgotten notebook go to waste. Skies were grey, it might rain, he would have thought, and then the notebook would be ruined for both finder and owner. And if it didn't rain, and in the unlikely situation that the owner did return, then the owner would still have his foreign scribbles. So he tore them out, left them in the basket, and sauntered off down the street before turning left or right.
In that case, this was a respectable thief.
Come to think of it, he wasn't a thief at all. He was a writer.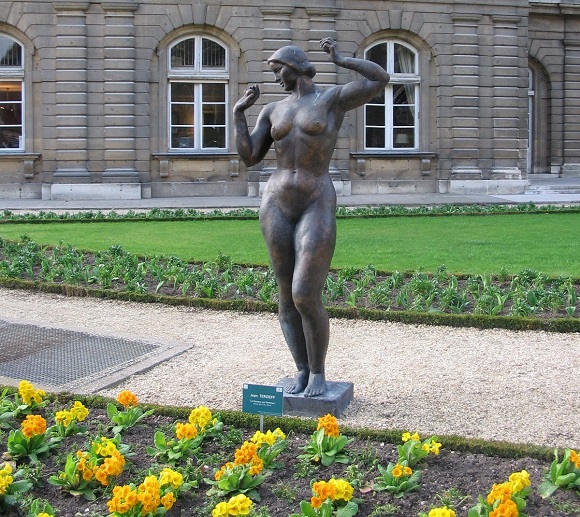 I went home and wrote the above. And while I had the momentum I decided to write up some of the notes on the loose papers I now had, beginning with the page entitled:
Notes for "April in Paris" France Revisited Newsletter announcing seven recent posts.
1. The Rooftops of Paris
In recent months the most attractive view over Paris has been from District Hall of the 9th arrondissement, where District Mayor Delphine Bürkli is spearheading the committee to present the rooftops of the capital as a candidate for inscription on the UNESCO World Heritage List. Read about that here.
2. The Giant Colon
One thing that France will definitely not get World Heritage Listing for is its pink blow-up colon, which you might have missed last week in Paris on Place de la Republique. If you feel that you missed something, you can see it here.
3. The Rising Edge of Paris
Meanwhile, journalist Corinne LaBalme, who lives in the Batignolles Quarter of Paris's 17th arrondissement, puzzles over the construction of a 525-foot glass tower that will become the centerpiece of a 123-acre development on the northeastern edge of the city. Read more here.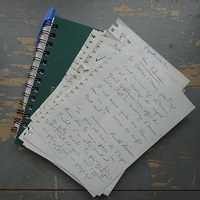 4. French personal hygiene
In art news, Corinne also tells about a delightfully exhibitionistic exhibition running through July 5 in Paris's Marmottan-Monet Museum that examines French personal hygiene (and lack of) through the ages. (Spoiler alert: Lots of dirty pictures!) Read more here.
5. Movie Review: Suite Française
Suite Française by Irene Némirovsky took the literary world by storm when it was first published in France in 2004, followed up with an English translation in 2006. Now comes the movie, which I review here.
6. International Jazz Day
In other UNESCO news, Paris has been selected to serve as the 2015 Global Host City for the fourth annual International Jazz Day, celebrated around the world on April 30. See how Paris takes center stage on Jazz Day here.
7. April in Paris
I know, I know, you're as unlikely to attend that jazz concert as you are to have seen the Giant Colon. But from where you sit you can now listen to rendition of "April in Paris"—actually, nine renditions. Have a listen here.
And as you listen remember to hold your loved ones close… and your notebooks closer.
Happy travels always,
Gary
April 3, 2015