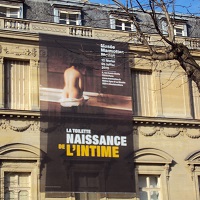 In a delightfully exhibitionistic exhibition running February 12-July 5, 2015, Paris's Marmottan-Monet Museum examines French personal hygiene (and lack of) through the ages. (Spoiler alert: Lots of dirty pictures!)
La Toilette: The Invention of Privacy, in which la toilette refers to acts of washing and grooming, opens with an early Renaissance tapestry from the Cluny Museum—The Bath—depicting a blonde noblewoman clad in her headdress and jewels (but nothing else) enjoying a refreshing summer-time dip in the garden, accompanied by servants, musicians and attendants of both sexes.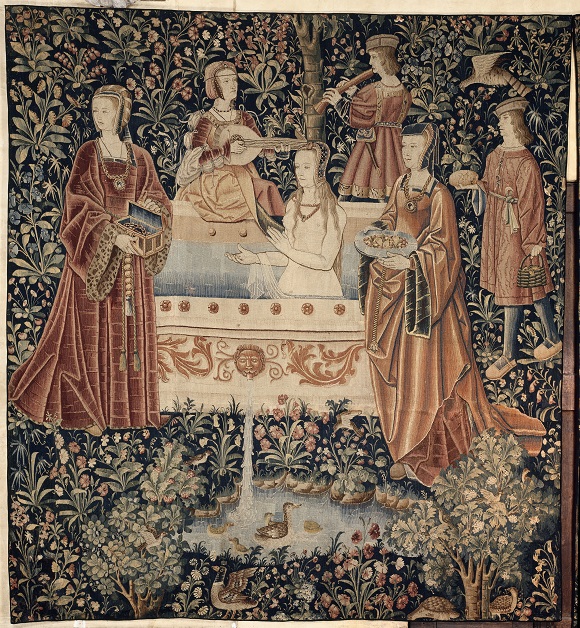 The tapestry is nine-tenths fantasy since bathtubs had been taboo for the general population since the late Middle Ages, when contemporary physicians stigmatized immersion in water, deemed to be an unhealthy substance laden with mysterious "venom." Dry cleaning was the norm for centuries, with perfume and ointments applied with bits of cloth.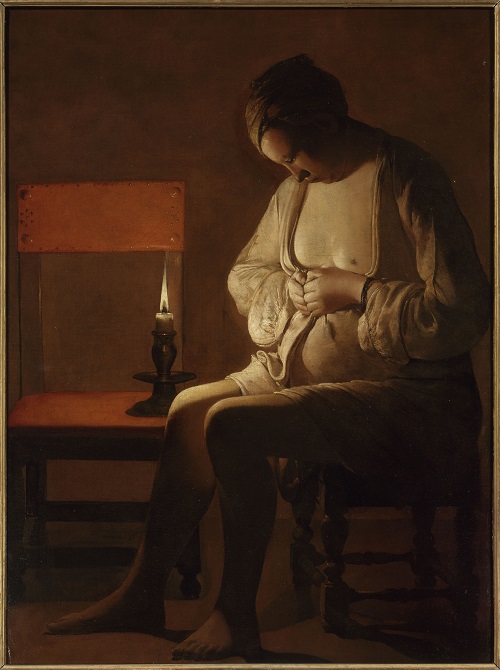 Most significantly, personal grooming—no matter how intimate—was truly a public affair until the dawn of the eighteenth century when it (gradually) became less acceptable to entertain guests while seated on a bidet. Pictures of semi-clothed ladies at their toilette and make-up tables (significantly, the show includes no pictures of men powdering their wigs) went underground, like some of the bawdy François Bouchers from the 1740s that the museum displays.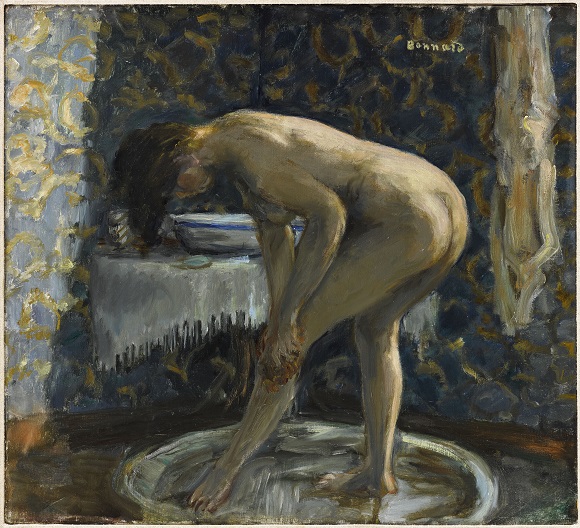 Beginning with delicate images (Dürer, Primatice, the School of Fontainebleau) and barreling towards Georges de La Tour's remarkable Woman Catching a Flea, the show segues into portraits of better-known bathing beauties like Pierre Bonnard's Marthe (painted in an era when dedicated bathrooms became havens for private, relaxing escapes) and winds up with ironic, post-modern photos and c-prints signed by Alain Jacquet, Erwin Blumenfeld, and Bettina Rheims.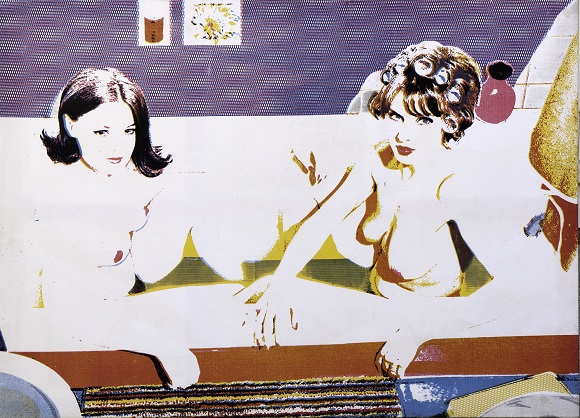 All in all, the French clean up quite well.
© 2015, Corinne LaBalme
La Toilette, Naissance de l'Intimité, Feb. 12-July 5, 2015, at the Musée Marmottan Monet, 2 Rue Louis Boilly, 16th arr. Metro La Muette or RER Boulainvilliers. Closed Monday.