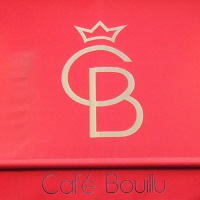 Even before taking a seat in this chic new bistro off boulevard Saint-Germain, Café Bouillu offers a bit of tongue in cheek with its name, derived from the old French adage "café bouillu, café foutu," loosely translated as "don't drink the gunk at the bottom of the percolator." But the pun belies serious cuisine in this affordable (22€ for a three-course lunch) restaurant that recently opened next to the Couvent des Cordeliers in the bargain-challenged Odéon quarter.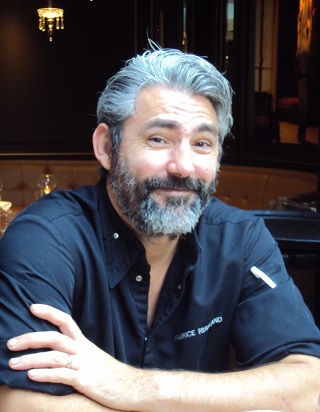 In an area where philosophers, revolutionaries and writers once roamed, chef Fabric Rialland, formerly of the Hôtel Costes, is offering tasty lessons in eggs-istentialism and the pleasures of carpaccio-diem. Thus far, the media star of the menu has been Rialland's utterly elegant 3€50 oeuf mayo. In brief: the egg whites have been steamed, the yolks on top are miniature golden globes of perfection, and the Dijon mustard-laced mayonnaise is to die for.
But the main focus of the menu is raw meat. "Carpaccio was a deal-breaker," says Rialland. "My investor, Benoist Kersulec, insisted on 20 varieties."
They compromised at nineteen and the sweet part of the deal (for diners) is the possibility to sample two different platters for just 16€. The Greek version—light as air—is studded with tiny cubes of feta and cucumber. The most popular, Thai, has touches of ginger and pineapple. Mozzarella, pine-nuts, olive tapenade, soja and even camembert for a Norman spin adorn other options. All carpaccios are accompanied by salad, shoestring potatoes or wilted spinach.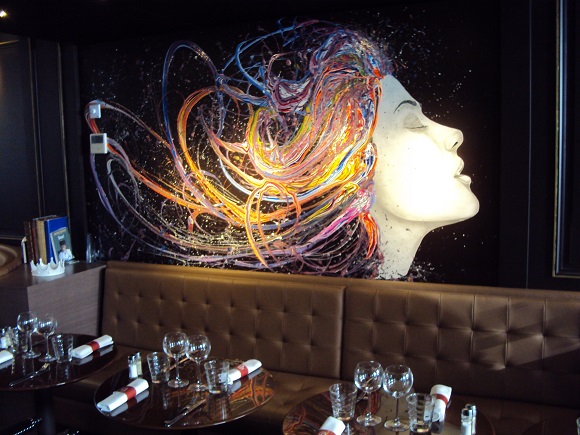 Also on the menu: lobster spring rolls, savory pork 'pluma' casseroles, curried chicken, sautéed calamars and home-cooked foie gras with plum brandy. The Sunday brunch (25-35€) includes eggs benedict, and the dessert list features lemon-flavored cheesecake, apple-pie and a selection of sweet cocktails like the eponymous Café Bouillu that blends Kahlua, crème fraîche, coffee, vodka and a splash of hazelnut essence.
A glass of Terradria chardonnay from the Pays d'Oc costs 5€50 and a hearty bottle of Caprices d'Antoine Côtes-du-Rhône is 25€. However, the wine cellar also stocks some treasures from an earlier Café Bouillu incarnation in La Baule, including a 1983 Pétrus (3,600€) to enjoy in precious sips along with, say, a cheese omelet (12€). By the way, the wine cellar, which can and should be visited, is the site where Robespierre signed the Declaration of the Rights of Man.
Café Bouillu. 9 rue de l'Ecole de Médecine, 6th arrondissement. Metro Odéon. Tel: 01.46.34.19.41. Open daily.
© 2014, Corinne LaBalme