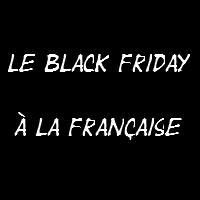 At first I thought it was the ad campaign for a new American horror film opening in Paris. I then realized that the signs for an invasion of the body snatchers meets an alien mind-control experiment were real: BLACK FRIDAY has arrived in France.
Not just any Black Friday, but LE Black Friday, so evocative and so directly imported from the New World that no one even bothered to translate the words, let alone explain the concept.
One major retailer promised "jusqu'à" (up to) 15% off… for those armed with a membership card discounted to 10€. If they plan on inciting a stampede and some shopper-on-shopper violence in Paris they'll have to do better than that!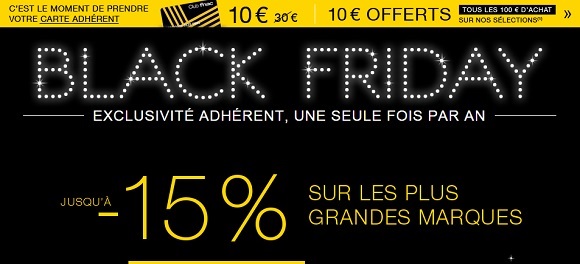 As it was the so-called discount and the promise of limited quantities didn't signal anything more than the usual salesperson-on-shopper abuse.

But now that France has gotten a whiff of Le Black Friday, can Le Thanksgiving be far behind?