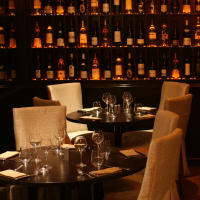 When it gets too cold to sunbathe in Corsica, the Isle of Beauty gears up for fromage frenzy. Corinne LaBalme visits Paris's Villa Corse just in time for the beginning of brocciu season.
* * *
Every French region is passionate about its own cheeses, but as in so many things the Corsicans are just a little more passionate about theirs. It's said that you can't understand the island if you haven't tasted brocciu, a flavorful soft-white fresh cheese made from sheep's or goat's milk.
Brocciu season begins in November and continues through June, mirroring the milking season. There's a bit more than milk in the mix though. Brocciu is the first French AOC cheese to include whey (lactosérum), a byproduct that is usually abandoned when cheese is made.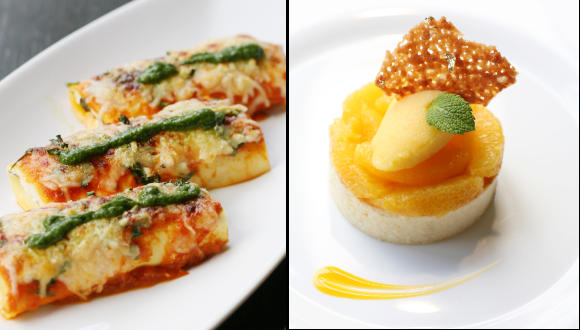 How do you eat brocciu… aside from every chance you get? Corsican chefs whip it into omelets with a hint of mint, stuff cannelloni with it and even eat it for breakfast. It's also the key ingredient for the zesty lemon-flavored cheesecake called fiandone.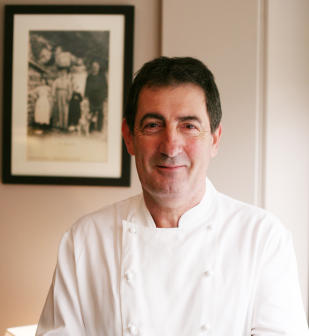 Chef Vincent Deyres, born on the mainland, is a converted Corsican. Almost everything served at the two Villa Corse restaurants in Paris (one in the 15th, one in the 16th) that he supervises is imported from the island: the fish, the famous charcuterie that comes from chestnut-grazing boar, the chestnut flour to make the bread and of course the brocciu. A highlight of our recent lunch was garganelli pasta with a memorable sauce that blended creamy brocciu with tangy Corsican tome cheese and slices of hazelnut-scented prisutto ham.
But brocciu is not the only winter food draw from Corsica. As of December (and until the weather warms), Villa Corse's menu features the velvety pork-liver sausage called ficatellu. Deyres gets his directly from Ange Andreucci's farm in Zéveco.
The three-course lunch is 30€, and a copious main dish comes to 17€50 with coffee. Try a glass of Patrimonio's dry white Orenga de Gaffory wine, 7€, if you order that amazing pasta. There are two locations – Right and Left Bank – but right now, we suggest the newly redecorated Rive Gauche location in the 15th arrondissement. One of the new amenities is a table d'hôte that seats 12.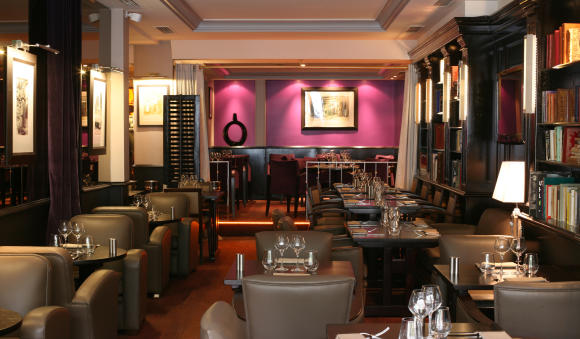 La Villa Corse
Rive Gauche: 164 boulevard de Grenelle, 15th arr. Tel: 01 53 86 70 81. Metro La Motte Picquet Grenelle.
Rive Droite: 141 Avenue de Malakoff, 16th arr. Tel: 01 40 67 18 44. Metro Porte Maillot.
Both are closed on Sunday.
© 2013, Corinne LaBalme